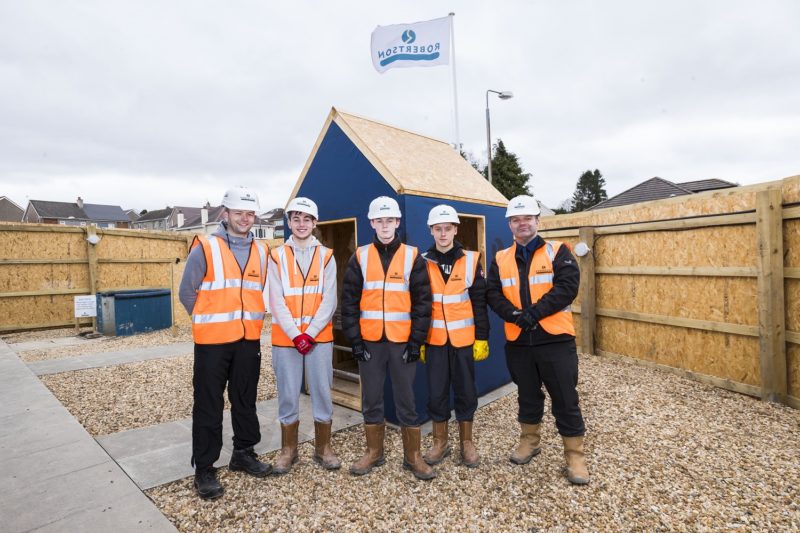 A group of youngsters from a Coatbridge high school have visited the site of their former school to take part in a housebuilding challenge.
Robertson Group welcomed 20 senior pupils from St Ambrose High School to the site, where Robertson Partnership Homes is currently delivering 40 affordable homes.
The group received a tour of the site and an overview of the construction process and the different roles required. Afterwards, they were tasked with assembling houses out of timber kits.
Assembly of each kit, overseen by the Robertson site team, required the pupils to use joinery skills before laying the brickwork.
Gemma Gourlay, director of social sustainability for Robertson Group said, "It was brilliant to welcome the pupils to not only a site that holds special significance for them, but a site that will help transform the local community once complete. The fact there is so much going on at Blair Road has presented us with a great opportunity to engage with local young people and highlight the variety of different roles involved in the project – from the different trades to site and project management.
"The timber kit challenge is an engaging and interactive way of helping the pupils discover the areas they are interested in, and also identify the areas they are not. It's of the highest importance to Robertson to use our leading position within the built environment industry to provide varied opportunities for young people to benefit both personally and professionally."