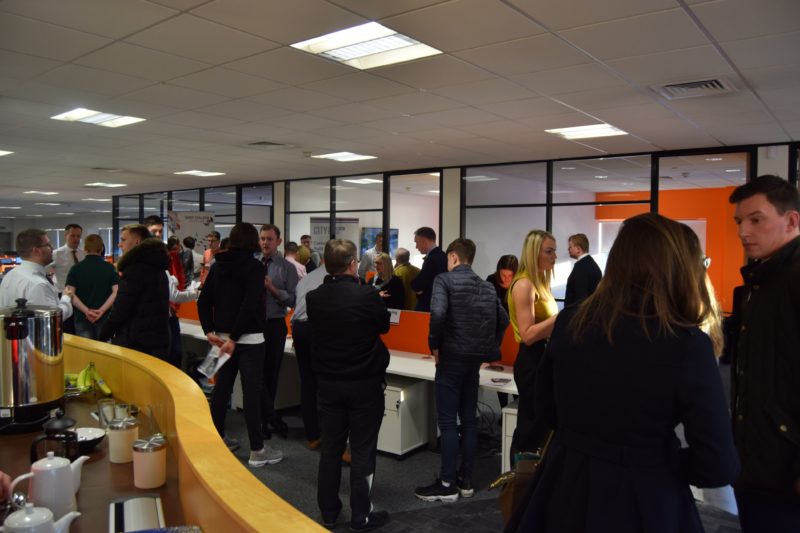 CLARK Contracts has announced that over 200 people interested in a traineeship or apprenticeship attended a careers evening staged at the firm's Paisley HQ.
Attendees had the opportunity to meet the company's recruitment team and current employees to find out more about careers at the business. Representatives from Glasgow Caledonian University, the Construction Industry Training Board, West College Scotland, City of Glasgow College and Invest in Renfrewshire also attended to speak to guests.
Clark Contracts' academy manager David Cooper delivered presentations and gave examples of staff members who started as apprentices and have progressed into management roles within the company.
Gordon Cunningham, managing director at Clark Contracts said, "We have met some very talented, skilled and enthusiastic people at a variety of levels, who could be a valuable addition to the team here and we look forward to further discussions with them. The number of parents who attended with their children was encouraging. As we work towards closing the skills gap in the construction industry, it's important that parents and other influencers such as teachers buy in to what we are doing here with our academy."