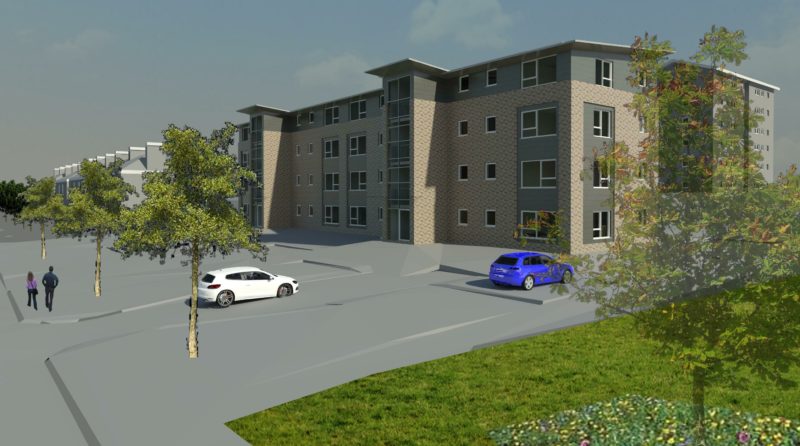 CCG has announced work has started on a new housing development in Perth comprising 24 two-bedroom flats.
Located on Crieff Road, the project is being delivered on behalf of Perth & Kinross Council and is tipped to be completed in February next year.
The site is the sixth contract that Cambuslang-headquartered CCG has worked on with the council in less than 18 months, having already delivered 32 affordable homes in the region. Work is also underway on a further 20 flats in Scone.
Councillor Peter Barrett, Perth & Kinross Council's Convener of Housing and Communities said, "This new development is the latest project in the Council's substantial new-build programme which has seen us deliver brand new council houses right across Perth and Kinross. It will deliver much-needed high quality accommodation on a site that has been derelict for a few years."
CCG director Calum Murray added, "CCG and Perth and Kinross Council have enjoyed a strong relationship since our first project started in October 2016 and we are delighted this can continue with our work at Crieff Road. Like the previously completed developments, we will be using our offsite manufactured timber frame system for the build. This system is manufactured with precision ensuring quality and reduction in long term maintenance for the council. It also offers a faster speed of build, minimising disruption to the local community, and with enhanced environmental performance, it will deliver savings on the future residents' energy bills."
All of the projects delivered by CCG for Perth & Kinross Council were procured through the NH1 New Build Framework from the Scottish Procurement Alliance (SPA).