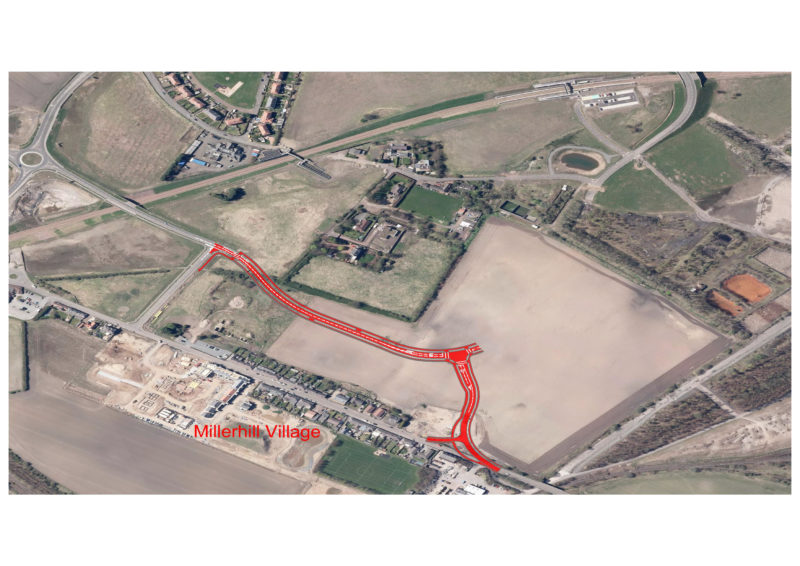 A new road linking Musselburgh with the new Shawfair community and Danderhall has been tipped to reduce road traffic through Millerhill village by up to 80% when it opens later this year.
Tenders are now being invited for the 0.5 km stretch of road, with construction planned to begin in April.
Nick Waugh, director of Shawfair LLP, described the road as a "crucial element" in their plans to integrate Shawfair with the surrounding communities. He explained, "It is important to us that, as more people move here, we ensure there is a well-planned network of roads, pavements and paths to make it easy for everyone to access Shawfair and the nearby areas."
A new cycling and walking route is due for completion soon. Sustrans Scotland have extended an existing path that currently begins at Roslin. It follows the former Bilston Glen branch rail line through Loanhead, Straiton, Gilmerton, and Danderhall, connecting to the eastern side of Shawfair.
The three kilometre extension was delivered by Sustrans Scotland with City of Edinburgh Council, Midlothian Council and support from contractors RJ McLeod.
Funded by Transport Scotland through Sustrans Scotland's National Cycle Network development fund, it is hoped the new path will encourage residents and visitors to explore the area by foot and bike.
Midlothian Council has held initial discussions with Shawfair LLP regarding a proposal to construct a linking path to connect the Kaimes area of Danderhall with the newly extended path.