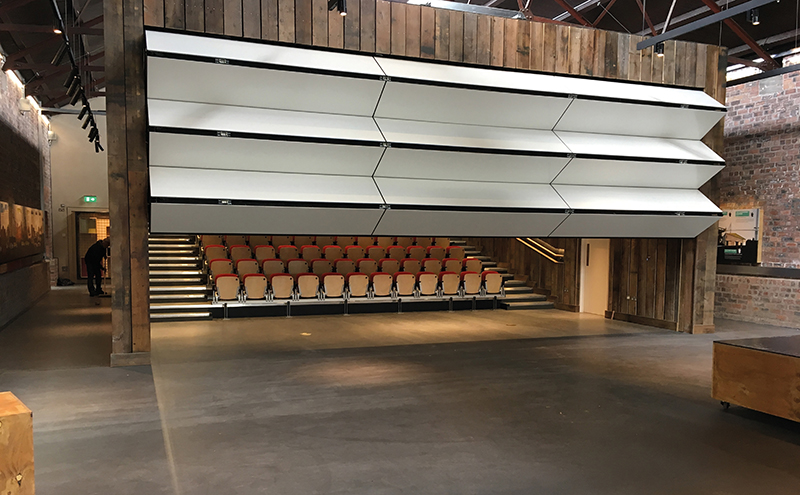 STIRLING'S recently opened Engine Shed had benefited from the installation of a Skyfold operable wall to quickly separate the exhibition space from the auditorium, allowing educational seminars to be conducted in privacy whilst the rest of the space remains open to the public.
The Engine Shed is Scotland's dedicated building conservation centre, built by Esh and designed by Reiach & Hall. The facility has been developed to encourage a greater understanding of traditional building materials and skills among the public and construction professionals.
Described by Style Scotland as a "hugely innovative partitioning solution", Skyfold is a vertical-rising moveable wall that retracts into the ceiling cavity at the turn of a key, creating an acoustic barrier of up to 59dB Rw.
"We were thrilled to be involved on this project," said David Louden, Style's director for Scotland. "As a company based in the hillfoot town of Tillicoultry, we are well aware of how special and unique this visitor centre is for the Scottish people and visiting tourists.
"Skyfold adds 'wow factor' to the Engine Shed when visitors see it descend into position, forming the front wall of the auditorium and creating an acoustically private space for audio visual presentations.
"Once inside, the background noise disappears allowing emersion in the presentation of Scotland's built heritage."
Style Scotland, the regional arm of UK partitioning specialist Style, recently celebrated ten years of trading.