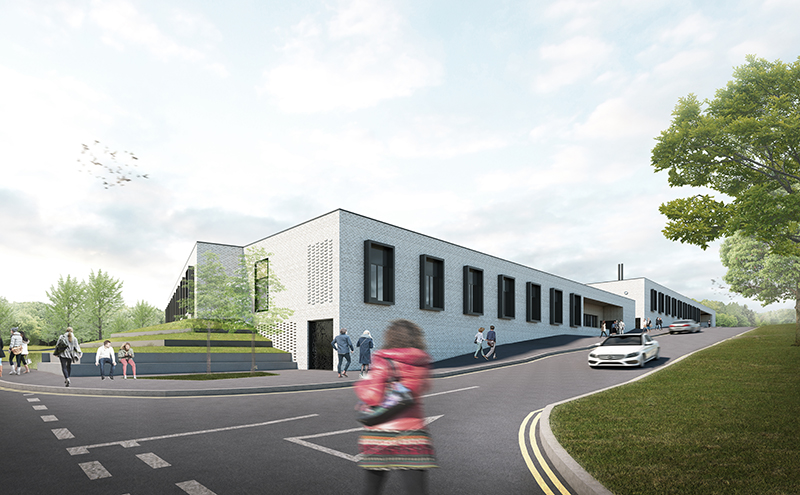 KEPPIE Design has announced a detailed design proposal has been submitted for Stobhill Mental Health Estate.
Appointed by hub West Scotland to deliver the project for NHS Greater Glasgow and Clyde, the works will comprise a new Acute Admissions Unit (AAU) and hospital-based Complex Clinical Care Unit (CCC) in the grounds of Stobhill Hospital.
BAM Construction has been appointed contractor, with the project expected to be complete by March 2020.
Keppie said the the prominence of the site accords "great opportunities" for the design of the new units to become a "positive, welcoming and therapeutic" addition to the campus.
A statement from Keppie said, "The aim of the design is to exploit the surrounding context and focus on connection with outside space. The overriding design driver is to facilitate key stakeholder requirements such as a feeling of openness and light throughout the facility, views of green space and easy, safe access to therapeutic external spaces. A strong visual connection is created with the existing listed Water Tower – the main orientation and focal point on site."
Keppie is providing architecture and interior design services. Mechanical and electrical design is by RSP. Structural design is by Baker Hicks, with Austin Smith-Lord in charge of landscape design. Armours are the project's cost consultants.
Andrew Baillie of NHS Glasgow said, "I am delighted that we have reached this landmark stage for this new mental health facility on the Stobhill Campus, by our development partner hub West Scotland and their architect Keppie Design. This contemporary healthcare facility will provide high quality accommodation for adults and older people within Glasgow who require continuing mental health care."
Ian Marley, CEO of hub West Scotland added, "The standard of our health projects is extremely high with 14 industry awards accrued to date. This complex project is no exception comprising of two bespoke designed buildings to meet different challenges that sit together harmoniously on one site. We are proud of the quality and functionality of the designs."