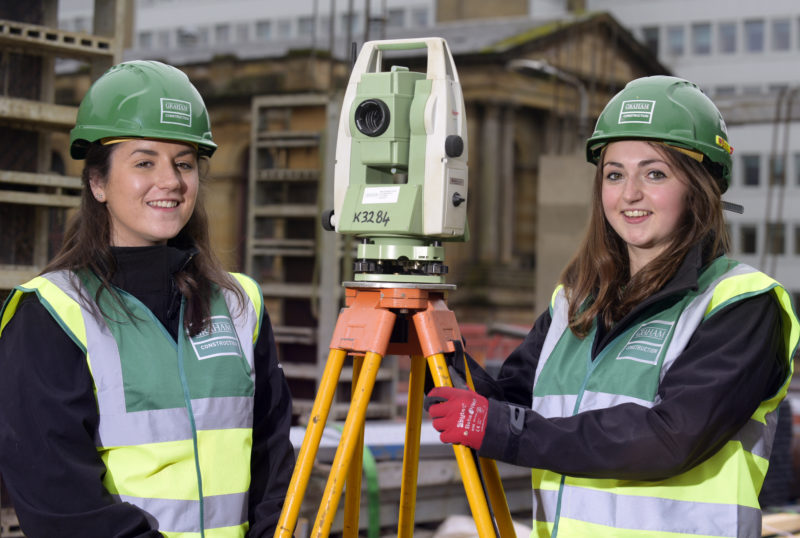 GRAHAM Construction has announced it will support a new college course aimed at helping young females enter the construction industry.
The Female into Construction course, run by New College Lanarkshire, is open to 16 school-leavers, and provides a National 5 qualification in Construction Crafts.
The course will be supported by several Tier One hub South West partners and will run from April 30 to June 29 at the college's Motherwell campus.
Students on the course will get the chance to visit GRAHAM sites and will hear from some of the firm's Young Female Ambassadors, who will visit the college to give presentations on their experiences in the industry.
GRAHAM has donated £500 towards a graduation ceremony for the pupils who successfully complete the course. On completion, students who wish to pursue a trade career are guaranteed a place on New Lanarkshire College's City and Guilds pre-apprenticeship course.
Debbie Rutherford, regional community benefit advisor at GRAHAM Construction said, 'It's fantastic to be involved with this course. We are very much looking forward to meeting the students and helping them throughout their journey. It's important to us that young people, no matter their gender, are educated on the various routes to employment and are inspired and encouraged along the way."
Martyn Campbell, curriculum and quality leader for construction at New College Lanarkshire added, "We are delighted to have GRAHAM on board with this project. Our students will benefit hugely from the opportunity to visit their sites, and to hear the experiences of their female employees. We aim to inspire our students, and remove false perceptions of construction as a male-only sector. GRAHAM's support will allow us to do so all the more effectively."