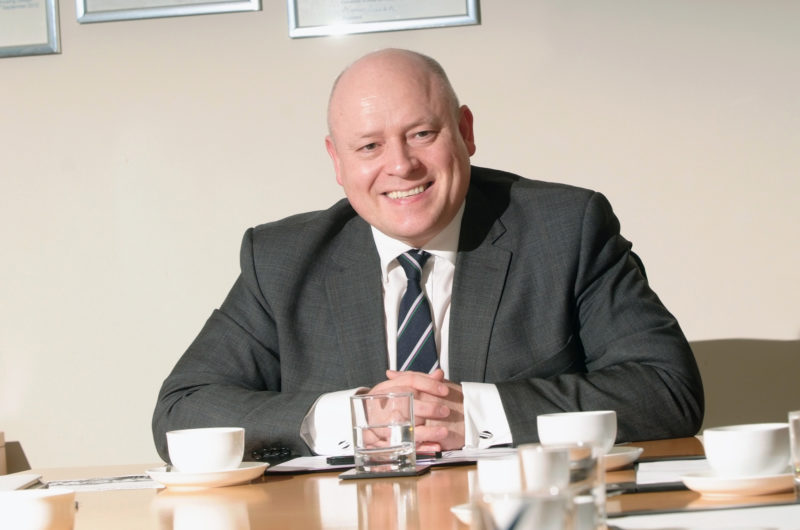 By Allan Callaghan, managing director of Cruden Building & Renewals Limited
AS industries continue to change and evolve, construction is going through its own transformation – shifting from a male-dominated, traditional profession to a much more innovative, diverse and collaborative industry with wider career horizons than ever before.
This bodes well, as much for the Scottish economy as the construction industry itself, because without change and diversity, construction will be at risk of becoming as solid and unmoving as the buildings we create.
The positive ripple effect on the rest of the country – in addition to the £7.1 billion Gross Value Added (GVA) contribution construction makes to the economy, will affect countless other businesses, from small to large, which serve the sector.
However it's not all good news. There are increasing challenges in recruiting skilled employees and the public face of construction is still suffering from an image problem. The industry is incredibly diverse and significantly more professional and technical than is referred to anecdotally. Construction is not a career for those struggling academically or mostly consisting of the hard hat brigade. It needs to be viewed as a genuine career option for those with potential trade skills and an aspirational career in a rewarding and thriving sector. It also offers genuine equal opportunities for all backgrounds and abilities at all levels.
Most parents would be proud to say their child is studying accountancy or dentistry but in reality, young people with apprenticeships are among the most employable in the country, not to mention becoming equipped with valuable practical skills and a good salary.
Indeed, the Federation of Master Builders has recently reported that construction apprentices actually earn more per year than many of their university graduate counterparts, confirming construction as a highly rewarding career option.
Apprenticeships are not to be underestimated.  They really do provide the lifeblood to this industry.  At Cruden, our skills development through the Cruden Academy has allowed us to build up a sustainable pool of talent. We have a continuous programme of investing in our employees which includes our full modern apprenticeship programme, lifelong learning, training and distance support as well as further education support. This is reflected in the importance we attach to this through our Investors in People & Investors in Young People Accreditations and our dedicated Trades management who commit to mentoring Apprentices.
During my time at Cruden, I've seen numerous employees stay with us and climb up the career ladder very successfully.  We directly recruit around fifteen new apprentices across a variety of trades and skills each year with additional placements supported through our supply chain as well as offering opportunities with consultants, and these direct apprentices will become part of the 90 strong team of apprentices that we train every year across the Group.
Today's apprenticeships and those embarking in additional learning and training come from all genders and backgrounds and our business is stronger for it.  It has helped us to achieve and support healthy order books, continued growth and develop more effective and innovative ways of working.  In Cruden our view is that we should channel challenges as drivers for innovation from adversity.
I encourage every business within the construction sector to consider implementing a genuine apprenticeship programme and to reap the rewards this can bring to their company.  Equally, there has never been a better time for the Government and the industry to come together with a unified voice to begin sensibly and apolitically addressing this outdated perception of working in this industry and amplify the message that the face of construction has changed and it's time for people to adjust their views accordingly.
As a company leader, I'm very proud to see the effects of these opportunities on individuals as we continue to develop the leaders of tomorrow. By the time these young men and women are my age, I'm sure the construction landscape will be much transformed, and hopefully a highly sought-after career option for more women and young people. With the right talent, the world of construction could shine even brighter as the jewel in the crown of the Scottish economy.  We certainly have the right foundations to build upon.