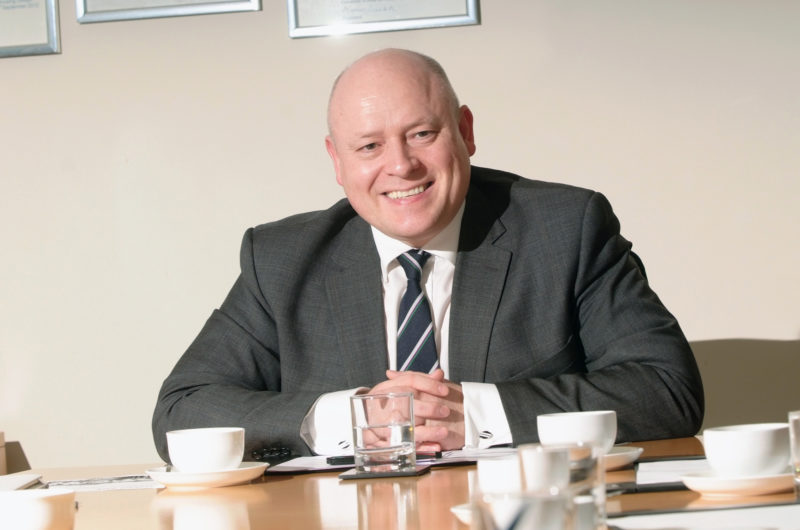 THE "challenging market conditions" currently being faced by the UK construction industry have been highlighted by the latest ONS (Office for National Statistics) construction output figures.
The findings revealed that output has continued its recent decline in the three-month on three-month series in January this year, contracting for the ninth consecutive period, falling by 1%.
This fall was mainly driven by the decline in private commercial work, which fell 4.1% in January.
Compared with January 2017, construction output decreased by 3.9%. This was the biggest month-on-year decline since March 2013. New orders fell by 25% in Quarter 4 2017 following a record high in the previous quarter, caused by the awarding of several high-value new orders relating to the HS2 project.
Despite the fall in Quarter 4 2017, total new orders actually increased by 4.3% in 2017, reaching the highest total since 2008.
Allan Callaghan, managing director of Cruden Building said, "These figures reflect the challenging market conditions and an ongoing skills shortage, which many in the industry, Cruden included, have been signalling for some time now, despite our own hard-won growth figures. In order for Scotland's construction industry to reverse falling output figures, we need to increase the number of people choosing to work in the sector.
"The Federation of Master Builders recently reported that construction apprentices earn more per year than many of their university graduate counterparts, demonstrating the positive outcomes this career route offers young people in Scotland. At Cruden we are proud to introduce many new workers to the diverse range of opportunities this sector offers through our annual apprenticeship programme.  We are about to recruit an additional 15 new apprentices across a variety of trades and skills and they will become part of the 50 strong team of apprentices that we train every year."
Mark Robinson, Scape Group chief executive, highlighted the "toxic mix" of events currently hampering the sector and called for faster decisions on UK public sector projects. "It is disappointing to see that construction output stalled again in January, as the toxic mix of higher costs, a weaker sterling, and an unsettled economic outlook caused the total value of work to fall to £12.6 billion – down almost 4% on the year," he revealed.
"However it is important to remember that there remains a very significant need for new schools, housing and infrastructure to meet the demands of the UK's ever expanding population. The Government should use next week's Spring Statement to double-down on investment for growth. Quicker decisions from the Government on more ambitious projects, such as the new Heathrow runway, would go some way to lift the mood in the industry.
"Whilst it is positive to see that housing work remains higher than the same time last year, the drop off over the last couple of months is concerning, particularly in light of the Government's wave of housing announcements. Hopefully Theresa May's promises earlier this week to cut red tape and make the planning process more transparent will help make a U-turn in new housing work over the coming months."