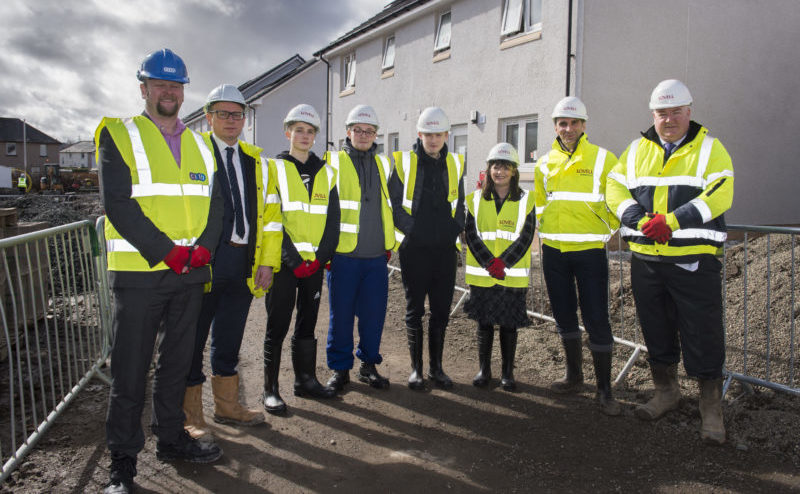 A Lovell housing development in Blantyre welcomed MSP Clare Haughey and a group of local youngsters as part of Open Doors Week. Delivered by Build UK in partnership with the CITB, the event gives the public the opportunity to look behind the scenes of construction projects.
The timber-framed development of affordable homes is being constructed for Clyde Valley Housing Association.
Ms Haughey, MSP for Rutherglen, and the group of 16-18-year-olds received a tour and were able to explore the construction work taking place.
Since the start of work in March 2017, the site has delivered a range of community benefits including a competition with a local primary school where pupils had to create model buildings using recycled materials.
Stephen Profili, managing director of Lovell in Scotland said, "It is important for us that our development at Victoria Street engages with and benefits residents in the local area."
Lynn Wassell, chief executive at Clyde Valley Housing Association added, "We were proud to welcome Ms Haughey and a group of local young people to the development at Victoria Street today as part of Open Doors Week. The visit gave them the chance to discover the construction process behind building a development of modern, affordable homes which meet high energy-efficiency standards and offered a preview of what the finished development will be like."