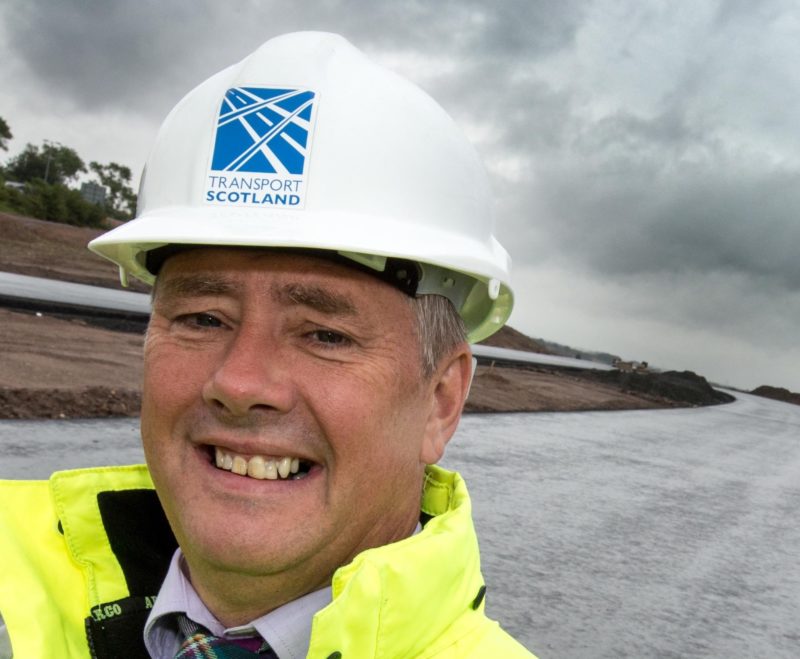 THE Scottish Government has announced a "very disappointing" delay to the opening of the new £745 million Aberdeen bypass.
Economy Secretary Keith Brown has announced that the Aberdeen Western Peripheral Route (AWPR), which was due to open this spring, is now expected to open in the autumn. The collapse of Carillion and recent poor weather are said to have contributed to the delay.
Keith Brown said, "While this revision to the opening date is very disappointing to the people of the north east, we have to accept the expert advice of our contractors on the ground who are delivering this significant project. Clearly there has been a huge amount of work that has gone in to getting the project to where we are now. I would like to pay tribute to the effort of the people who are working hard to get this project over the finishing line.
"I understand how highly anticipated this project is for those living and working in the region and the patience local communities have shown during the construction process, I would like to thank them for their continued patience as we enter the final stages of the project. Transport Scotland will continue to work closely with ARL to open sections of the road at the earliest opportunity. The total scheme cost estimate is £745 million and this remains unchanged as part of this announcement. Under the terms of the contract, ARL does not receive payment for the work until a section of road is open to traffic.
"During construction over 1,000 jobs have been created as a result of this project and it will generate over £6 billion for the local economy with an anticipated 14,000 new jobs to follow over the first 30 years after the scheme opens. Once open, the AWPR will cut congestion in and around Aberdeen city, with a positive impact on reducing emissions and improving active travel, it will also improve connectivity in the region, providing better journey time reliability, particularly for those travelling from the north of the city to the south side."
The project forms a vital part of the Scottish Government's £1 billion investment in transport in the region, which includes the AWPR, Aberdeen to Inverness rail improvements and the Haudagain roundabout improvement work.