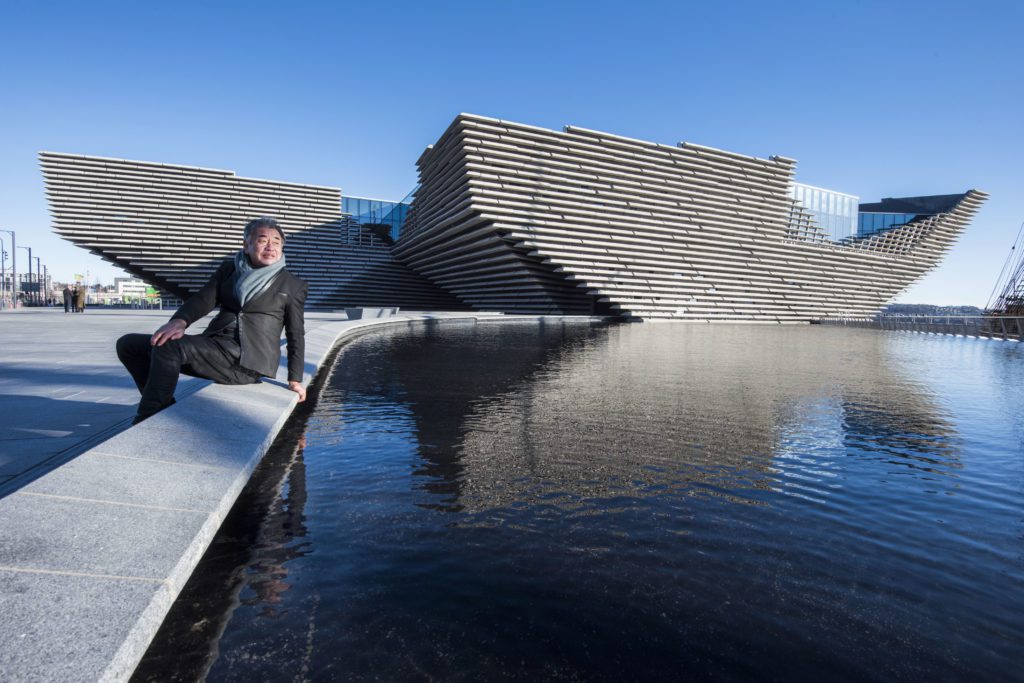 THE architect of the V&A Museum of Design Dundee has visited the construction site to see the completed building for the first time.
Japanese architect Kengo Kuma met with construction staff at the site of the £80.1 million museum and thanked them for their hard work in bringing his vision to life.
The focus now shifts to the museum's interior, which will involve fitting out the gallery spaces, installing objects and completing other areas including the café and restaurant.
The opening date for the V&A Dundee was recently announced as Saturday 15 September. More than 1,500 people have worked on the construction of the museum over the lifetime of the project.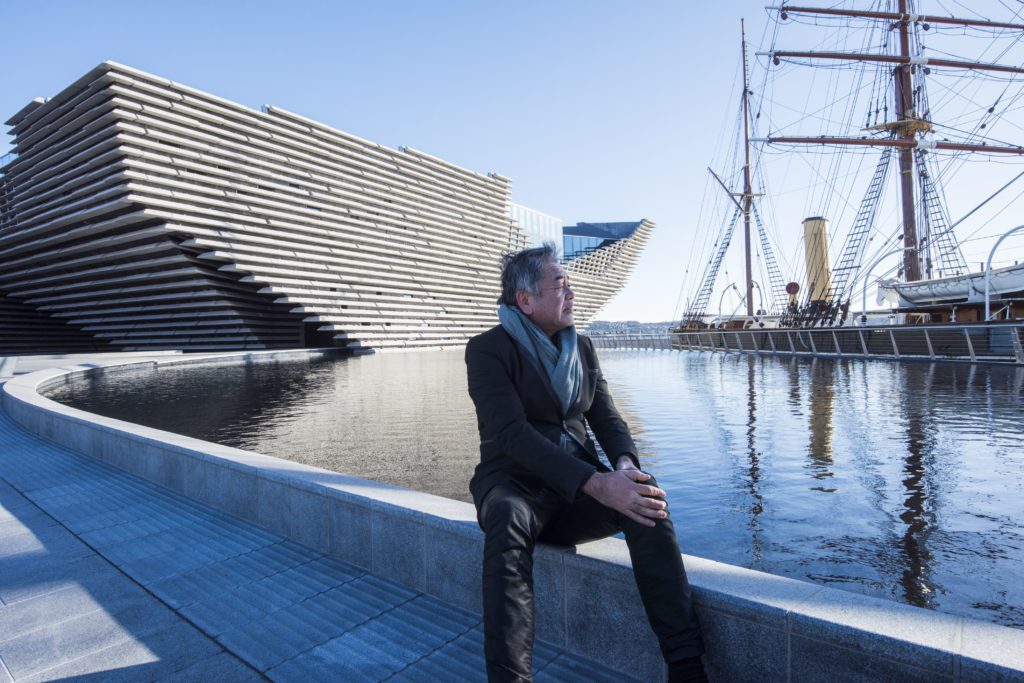 Kengo Kuma said, "I am delighted to return to Dundee and see the completed construction of V&A Dundee.
"Today I am pleased to meet with some of the people who have brought our design to life, and to give my thanks for their hard work in creating this complex structure.
"I love the Scottish landscape and this very beautiful country, and I am proud to be working on this project which will attract people to Dundee from all over the world."
Philip Long, director of V&A Dundee commented, "V&A Dundee has always been an ambitious project which aims to make an impact not only in Dundee and Scotland, but all around the world.
"Kengo Kuma's design, which beautifully links the city and the River Tay, is already attracting global interest. I'd like to thank everyone who has worked on this project with its remarkable construction and engineering, including BAM Construct UK, Arup, Turner & Townsend and many, many others.
"Dundee is an exciting, creative city with an incredible history of design innovation. I am proud that our museum can be part of the on-going regeneration of the city, attracting investment and creating new jobs."
Dundee City Council leader, Cllr John Alexander added, "Our city is at the centre of unprecedented global attention as anticipation mounts ahead of the September opening of V&A Dundee.
"This demonstrates the transformational impact that the museum of design is already having, as we strive to create new opportunities for people in the city.
"I am delighted that the construction experts who have done so much to realise Kengo Kuma's vision are receiving praise from the architect for their part in this amazing project during today's site visit.
"The building shows people how ambitious we are for Dundee and the future of the city."