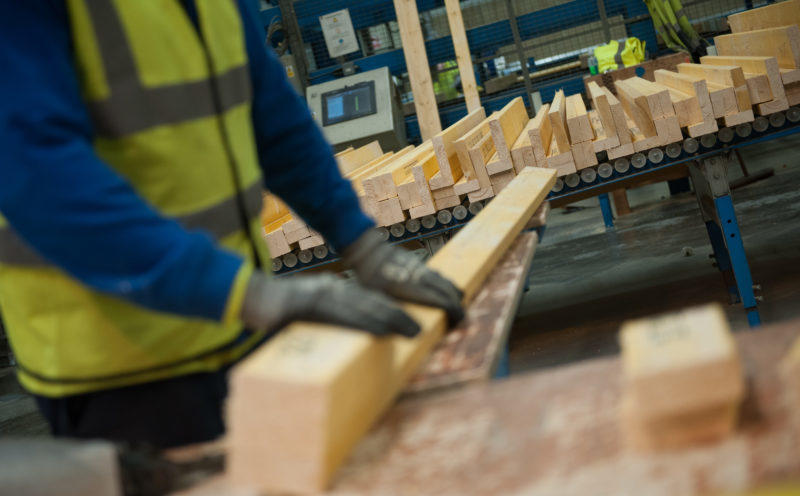 STEWART Milne Group's timber systems business is on course to achieve turnover of £100 million by 2021, the company has announced.
The division has doubled in size over the past four years and is said to be on course to achieve it's five-year growth plan, with "robust" growth predicted for this year alone.
Stewart Milne Timber Systems has profited from the rising demand for timber offsite housing by picking up major contracts with private housebuilders and local authorities and housing associations across the UK.
Alex Goodfellow, Group MD of Stewart Milne Timber Systems explained, "Increasingly the Government and local authorities are looking to offsite construction to accelerate the building of high quality, affordable new homes. Engineered timber homes are not only manufactured from the world's most environmentally friendly construction material but also significantly reduce build times on site, improve standards of build quality and reduce health and safety risks during construction.
"There's growing acknowledgement of the many benefits of timber systems, and we have a proven track record across a number of sectors. New digital technologies like BIM are the next frontier, which is why we've invested in developing the first-ever online BIM library in our sector, allowing architects and clients to specify projects within real-world parameters. We're in an excellent position to grow our market share over the next year."
The offsite manufacturing business employs 300 workers across two factories – one in Aberdeen and one in Witney, Oxfordshire. The business produces timber systems for some 7,000 UK homes annually.
Stewart Milne Group said around 90% of all new homes in Scotland are now built using offsite timber solutions. Mr Goodfellow added, "We've invested heavily in precision manufacturing capabilities in our UK factories and created the capacity to increase the output of both sites. We're at a unique time in the British construction sector where shortages of skills and new homes are converging with a requirement to build thousands of new homes to higher quality and environmental standards than ever.
"Our business is very well-positioned to provide solutions to these challenges and we'll continue to drive innovation through our design expertise, manufacturing capability and product development in 2018 and beyond."