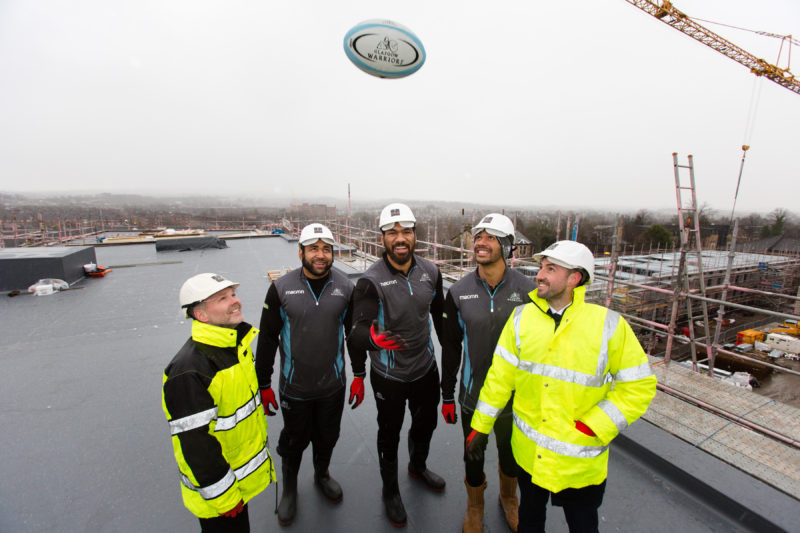 MEMBERS of the Glasgow Warriors rugby squad helped mark an important milestone at a new development in the city.
Construction at 21 Mansionhouse Road, a CALA Homes (West) scheme, has reached its highest point of 12 metres. The moment was marked with a topping out ceremony, attended by three of the rugby team's tallest stars: Ratu Taigve, Samu Vunisa and Brian Alainu'use.
The development in the southside suburb of Langside comprises 101 one, two and three bedroom apartments.
CALA's senior land manager Andrew Duncan said, "We were delighted to welcome the Glasgow Warriors players to 21 Mansionhouse Road to mark the topping out of our first building at the development. A huge amount of hard work has got us to this stage and it's at a point now the development will really start to come to life.
"21 Mansionhouse Road embodies the commitment to architectural excellence and a high specification product for our homebuyers, who really have something special here at Langside. I would like to extend my thanks to the construction team for their hard work so far and to Glasgow Warriors for helping to mark this milestone."
CALA Homes (West) is an official sponsor and charity partner of Glasgow Warriors.