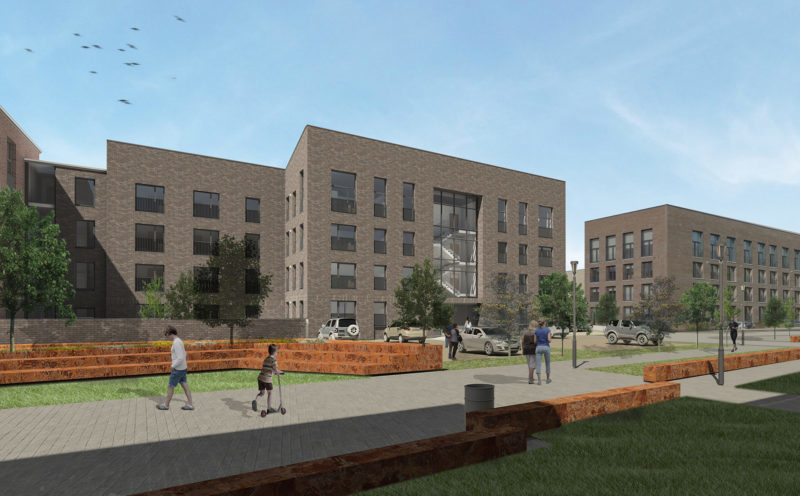 THE regeneration specialist behind Glasgow's Laurieston Living development has submitted plans for a further 28 new homes.
Urban Union recently made the application to Glasgow City Council for the new homes, which would be built on a section of derelict land once home to an MOT test centre.
Laurieston Living is currently on Phase Two, which will see 173 homes released for sale early this year, with the first residents expected to move in during the summer.
Urban Union MD Neil McKay said, "Laurieston Living has been a huge success since launching and hundreds of families are now enjoying the benefits of high quality accommodation in an excellent location. The demand for more homes in the area is strong and that is why we have submitted a planning application for new units on Bedford Street. This will create significant opportunities for the local community, and will enhance the ongoing regeneration of the Gorbals."
Laurieston Living is a £100 million "revitalisation" of the area, with plans to deliver four phases over a nine-year period.
Anderson Bell and Christie is serving as architects on the second phase of Laurieston and submitted the planning application on Urban Union's behalf.
Mark Sneddon at Anderson Bell and Christie added, "Following our successful partnership with Urban Union to deliver 173 units as part of the larger Laurieston masterplan, we were delighted to collaborate once again on proposals for 28 units on the former MOT site situated between Gorbals Street and Bedford Lane.
"The site itself represents a unique opportunity to provide a meaningful link between the new Laurieston development and the only remaining historic building in this area, the Grade A-Listed former British Linen Bank on Gorbals Street. Our main challenge was to develop proposals that addressed this important local landmark, but also related to the new developments that have recently been completed in the close vicinity.
"The site's unique location means it is served by excellent public transport and is within a short walk of the city centre. The scheme provides one, two and three bed flats and also benefits from being located opposite the 'Linear Park', a new public green space in the heart of the Laurieston area."