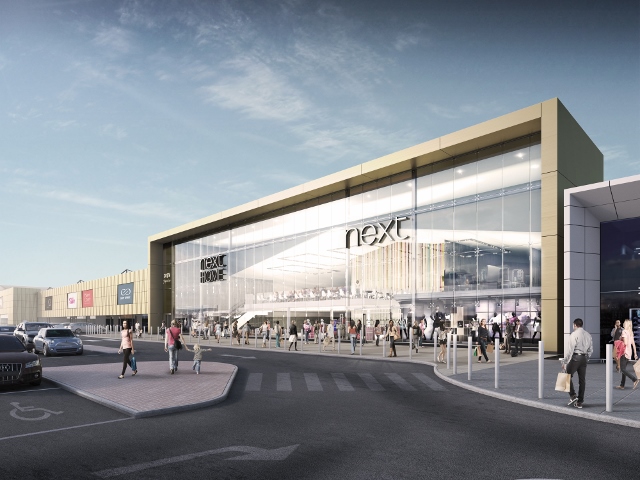 CONSTRUCTION is to start on a £3.5 million transformation of Livingston's Almondvale West Retail Park.
Designed by 3DReid's Glasgow studio, the site is situated adjacent to 'The Centre' in Livingston. The project will be "anchored" by a new Next store, featuring a glass façade.
3D Reid, who were selected by Hines for the project, said the design also includes "significant enhancement" of the neighbouring units with faceted gold cladding, new shopfront glazing, improved public realm, and car park resurfacing.
Externally, new paving and hard landscaping will be added to improve public spaces whilst 'totem' signs will welcome visitors in the car park.
Gordon Anderson, 3DReid project architect said, "3DReid has a strong track record of working with clients to remodel and reposition their retail parks to attract more customers for longer stays, increasing income. We're incredibly proud of our success in working round a live business-as-usual environment, minimising the impact on customers and trade.
"3DReid aims to give a distinct and high quality finish to Almondvale West Retail Park, bringing a contemporary look-and-feel to a place which currently feels dated. The impressive glass façade and the detailed cladding offer significant aesthetic improvements that will help Almondvale West stand out from the adjacent architecture and connect it visually with The Centre."