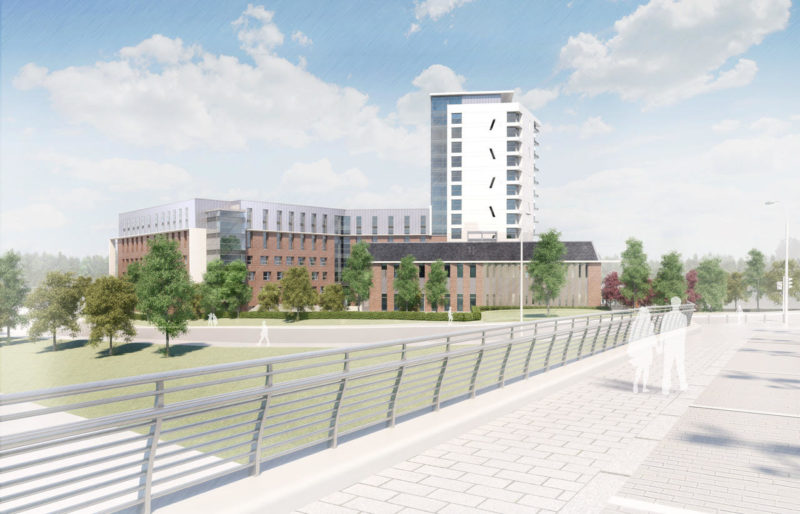 HARRISON Street Real Estate Capital has launched a joint venture with Glasgow-based Structured House Group (SHG). Their first joint investment will be a £40 million student accommodation scheme in Glasgow, with work already underway.
The site at Scotway House will provide around 400 student beds, with the development also poised to include two restaurants, a library, study rooms, screening rooms, private dining, and a co-study area.
Work is due to be complete by September 2019 in time for the new academic year.
The development will be owned by the joint venture and managed by SHG's BOHO brand.
Robert Mathias, a senior managing director and head of international at Harrison Street said, "We are excited to enter into a long-term partnership with Structured House Group to bring much-needed, high-quality student accommodation to the city of Glasgow and other attractive markets. As one of the largest investors in student housing, we look forward to bringing our significant resources and experience to bear for the benefit of our partners and investors."
The joint venture is part of an expansion plan by SHG which aims to create a development portfolio worth £1 billion by 2023.
Craig Inglis, chief executive of SHG added, "We are proud of our joint venture with Harrison Street and are very excited about what it means to our businesses going forward. We have created a large development portfolio across the UK and will be growing it at pace over the next five years.
"We're already on site with the first asset and we have two further assets in the pipeline, a mix of student and co-living. In the next six months, we will announce our first move into other parts of Europe, which will be another milestone."