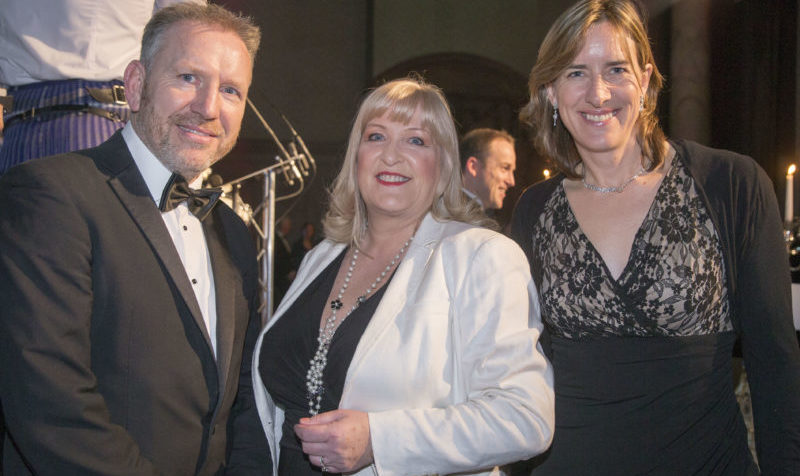 OVER 300 of Glasgow's business leaders attended a charity dinner, which raised over £80,000 for Cancer Research UK.
Proceeds from the annual Business Beats Cancer event go to the Beatson Institute in Glasgow. The dinner is delivered by the Business Beats Cancer board, which is chaired by Joanne Casey of Mactaggart & Mickel Homes.
Hosts and speakers included Olympic champion Dame Katherine Grainger, rugby hero Andy Nicol and Dr Seth Coffelt from CRUK Beatson Institute for Cancer Research.
Joanne Casey, chair of Business Beats Cancer said, "(When) I was 22-years-old, both my father aged 49 and brother aged 18 tragically lost their battle with cancer within two weeks of one another,  so this charity is very close to my heart. Unfortunately, I am not alone and many of our lives are still hugely affected by this terrible disease.
"Cancer Research UK receives no government funding for their lifesaving research but is the largest funder of cancer research in the world, funding almost half of all cancer research here in the UK. We can directly impact on Cancer Research UK's mission to see 3 in 4 people surviving cancer in by 2034 by helping fund life-saving research and this is what our dinner is all about: helping researchers at Glasgow's world-class Cancer Research UK Beatson Institute create more birthdays for more people."
Rowan Main, corporate & community fundraising manager at Cancer Research UK added, "Business Beats Cancer is a great initiative which taps into the drive and positive energy of Scotland's business community. Following the success of these events, I am looking forward to similar events which harness the drive and ambition of business communities across the UK."