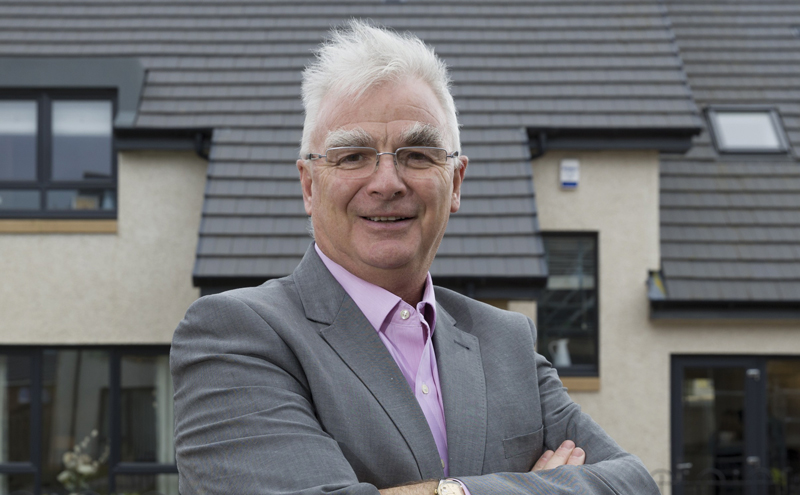 ELGIN-headquartered housebuilder Springfield Properties has announced a 10.5% rise in turnover and 16.9% increase in operating profit in its interim results for the six-month period to 30 November 2017.
Revenue reached £54.8 million, with operating profits of £3.6 million for the period. The firm pointed to increased sales across both its private and affordable housing. The directors have declared an interim dividend of 1p per share.
In private housing, sales rose by 6% with an average selling price of £234,000. Affordable housing sales are up by 40% at an average price of £122,000. Springfield revealed it is currently working on affordable housing proposals worth between £70 million and £80 million for delivery over the next one to three years.
Sandy Adam, executive chairman of Springfield Properties said, "I am delighted to be announcing our first set of interim results as a quoted company and reporting another period of strong growth for Springfield. We have increased our revenue from existing sites in both our private housing and affordable divisions while progressing the development of our pipeline of projects.
"In particular, we have invested in the development of our new villages that will accelerate our building of new homes, private and affordable, in new communities across Scotland. We now employ over 500 people and I would like to thank them for their continued support and hard work during this period where we have transitioned to becoming a public company and are about to deliver our 5,000th home since we started the company.
"Looking ahead, we have entered the second half of our financial year with a strong order book of contracted revenues and, together with sustained market drivers including a supportive Scottish Government policy, Springfield is poised to play a significant part in the delivery of the many new private and affordable homes needed across Scotland. As a result, the company anticipates revenue and profit for full year 2017/18 to be 5-10% ahead of market expectations."