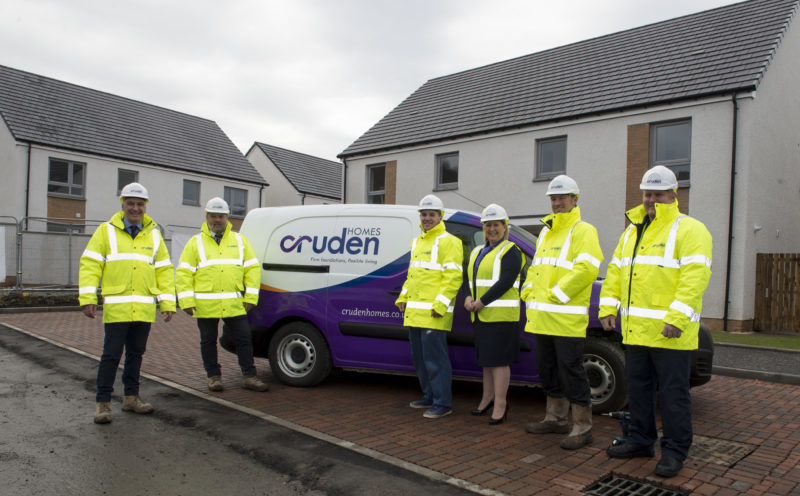 CRUDEN Group has revealed details of a £100,000 "total brand review' and unveiled new logos and taglines for its subsidiary companies.
The company said the move in order to support growth following the east coast operation's recent office move to South Gyle, Edinburgh.
Cruden's new website has also been launched in a bid to increase online presence and help communicate with customers and partners.
Following a competitive pitch process, Edinburgh-based Story UK was chosen to lead the rebrand.
Cruden Group CEO Kevin Reid explained "It is important that Cruden retains its established values but at the same time develops a new and modern identity. The rebranding exercise ensured that we got the right message out there and it allowed us to reflect internally on our own ethos and cultures – so it was a valuable exercise. We felt it was important to let people know what Cruden stands for going forward and our new tagline 'Firm foundations, flexible thinking' signifies our commitment to these principles.
"The landscape for the property market is constantly changing and we recognised the need for change. We feel that during a time of growth its right to invest further into our marketing strategy to create an even stronger brand presence both on and offline. We have worked closely with our staff and stakeholders. Together with Story UK we developed a brand identity that represents what Cruden is about, which is ultimately about serving our clients in the best way that we can. The rebrand and launch of the new website reflects our evolving ambitions."
Sue Mullen from Story UK added, "Story were delighted to be working with Cruden on their rebranding. We undertook a complete 360 review across the whole organisation Cruden Homes East and West as well as their construction divisions operating under the Cruden and Hart banners, involving stakeholders from across the whole business. The challenge was arriving at a brand positioning, look and feel that would work across the whole organisation and different offerings.
"The result not only aligns all aspects of the business but really represents how Cruden do business. Cruden have 75 years in the industry, years of experience and expertise but essentially they are all about solutions not problems – hence the new brand positioning 'firm foundations flexible thinking' and for Cruden Homes 'firm foundations, flexible living'. It was a hugely collaborative project to work on from the start and I think the end result really reflects that."