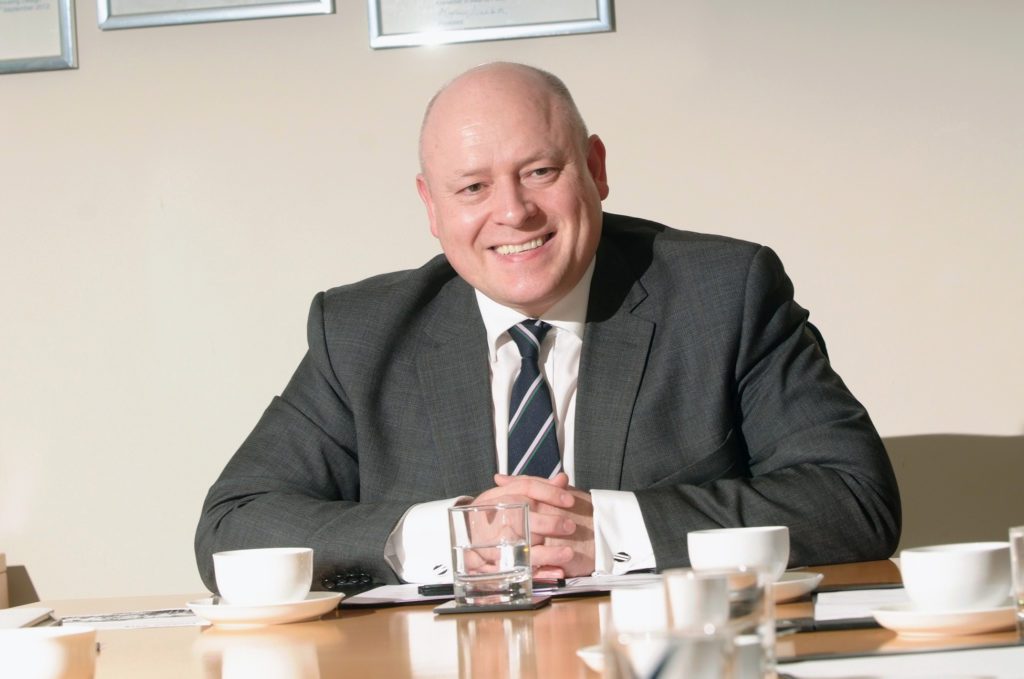 CONSTRUCTION output has continued its recent decline in the three-month period to December 2017, the latest figures from the ONS (Office for National Statistics) has shown.
Output fell by 0.7% for Q4 2017 and is the third consecutive quarter of decline, representing the most sustained fall in quarterly construction output since Q3 2012.
Despite this three-month on three-month and quarter-on-quarter fall, construction output increased month-to-month by 1.6% in December 2017.
Despite experiencing three consecutive quarterly declines, construction output in Great Britain grew by 5.1% in 2017 due to strong growth at the end of 2016 and in Quarter 1 2017.
Allan Callaghan, managing director of Cruden Building commented, "It's been a challenging time for the construction industry and margins are constantly being squeezed. However, in contrast to construction output falling over recent months, housebuilding continues to hold its own and is thriving in Scotland, as reflected in our own strong forecast for 2018.
"Yet, this is no cause for complacency. Recent research by the CITB (Construction Industry Training Board) shows that we need at least 10,000 new workers over the next five years simply to marginal growth. Across the wider construction industry, the skills shortage and on-going threat of Brexit continues to erode confidence and drive down productivity."
Allan added, "It's time to put politics aside and combine private, public and cross-party efforts to address these challenges in a collaborative and creative way. At Cruden we are doing our part by proactively investing in future talent, but more needs to be done at an industry-wide level to plug the widening skills gap."
Chief executive of Scape Group, Mark Robinson said, "Today's data is more positive than some predicted. In December last year, total new work increased by 4% largely boosted by a £169 million increase in infrastructure work, and a £81 million increase in private housebuilding. Unfortunately, the picture doesn't look quite so rosy this year, following last week's Markit/CIPS results which indicated that the sector is currently under sizable pressure.
"Whilst it is true that short term indicators such as Brexit and the downfall of Carillion may put further stress on output in the coming months, the strong underlying demand for new work remains, providing some confidence that the situation will improve throughout the year. Certainly the public sector, especially Local Enterprise Partnerships (LEPs), is continuing to invest in local and national infrastructure. On the ground our frameworks are attracting more businesses than ever before and much of that is regional investment in new roads and housing."
He added, "With construction firms feeling somewhat strained, there are steps we can take as an industry to ease the process of growth. Firms must prioritise recruitment, upskilling and training to build long-term capacity, and we must look to more innovative new building techniques, such as modular, in order to improve efficiency and boost bottom lines. The Government must also do its part to encourage more collaborative ways of working, and increasing funding and powers for local authorities."