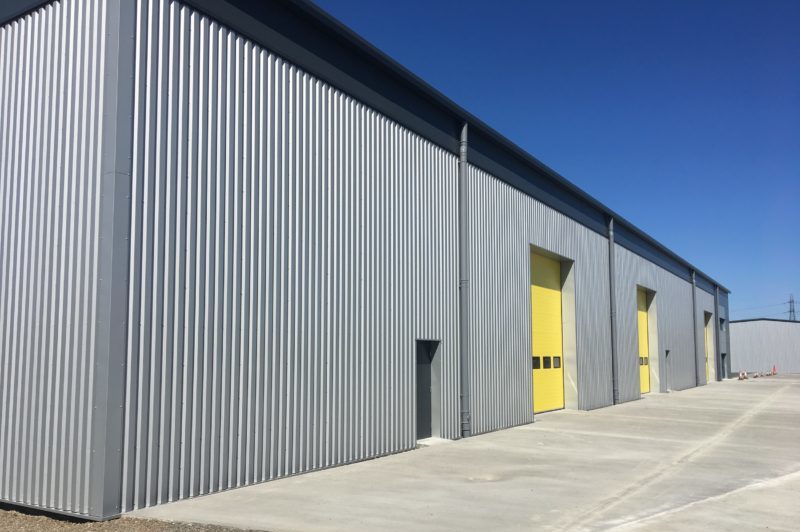 A Canadian engineering firm is set to bring its UK headquarters to Clyde Gateway and boost the continued regeneration of the area.
TransCanada Turbines (TCT), which repairs and maintains aero-derivative gas turbines for the oil and energy markets, has signed a pre-let with Glasgow-based developers Harris Finance for a 10-year lease on an industrial unit at Rutherglen Links Business Park. The new premises, which sits within a multi-million pound development created by Clyde Gateway, will house TCT's 15-strong Scottish workforce and also feature a specialised training centre.
The building has been fitted out to TCT's specifications, with the company set to relocate from its existing shared premises in Cumbernauld.
Clyde Gateway created Rutherglen Links Business Park to provide development opportunities. All five industrial plots of the 5.6 acre Business Park were acquired by Harris Finance, who have undertaken a speculative development programme of industrial units. The first phase has secured occupiers Screwfix and Eurocell, and following the pre-let of unit 3 to TCT, the developer has already started work on unit 4 to provide an additional 15,000 sq ft of industrial space due for completion in summer 2018.
Clyde Gateway was established to carry out the regeneration of 840 hectares across the east end of Glasgow and South Lanarkshire.  Ian Manson, chief executive of Clyde Gateway said, "We are gaining a merited reputation as a location in which everything is perfectly in place to guarantee success. The past decade has seen us make substantial investments into redeveloping brownfield sites, with superb transport and infrastructure links, to ensure they are ideally set up for high growth companies in the manufacturing, industrial and engineering sectors. The move by TransCanada Turbines into Rutherglen Links, and in particular their investment in the new training centre, is another very welcome vote of confidence for Clyde Gateway."
Gordon Hope of TransCanada Turbines added, "When we decided to vacate our shared premises in Cumbernauld, we carried out an extensive search of what was available on the market. As the unit at Rutherglen Links was still under construction, we were able to make the adjustments to the specification that we needed. Clyde Gateway being able to provide business support made moving to this new facility possible."