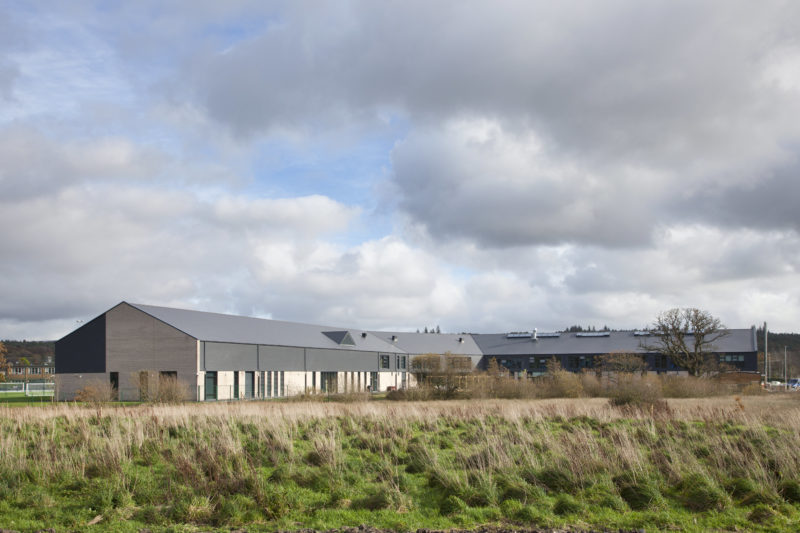 GRAHAM Construction has become the first contractor in the UK to achieve a prestigious certification for Building Information Modelling (BIM).
The company has achieved British Standards Institution (BSI) Kitemark certification for both BIM Design and Construction (PAS 1192-2) and Asset Management (PAS 1192-3).
In Scotland Graham has been using BIM in a range of projects including the Baird and Anchor Hospitals for NHS Grampian and the Dalbeattie Learning Campus, North West Campus and The Bridge Learning Hub in Dumfries and Galloway.
Melanie Dawson, head of BIM at GRAHAM Construction said, "This prestigious dual UK and Ireland certification for BIM is a fantastic achievement and is testament to the GRAHAM commitment to investing in, and utilising, BIM and digital technology.
"The independent third-party certification is a formal recognition that GRAHAM adheres to world leading standards. It gives our clients and stakeholders the confidence and assurance that we will deliver consistent excellence from project inception through to the asset management and beyond.
"Our certified Building Information Modelling systems and processes are the foundations and framework for our bigger vision for digital construction. Embedding BIM into our everyday business practices is a priority at GRAHAM. We are using the growing volume of information on construction projects to make smarter decisions, control costs and deliver consistently excellent projects. BIM is helping us improve efficiency in the supply chain which in turn significantly benefits our clients."
Gavin Summerson, senior certification manager at BSI added, "The BSI BIM Kitemark is the most rigorous test of an organisation's implementation of BIM and GRAHAM should be very proud of this achievement. Not only have they demonstrated the delivery of BIM projects during the design and construction phase in accordance with PAS 1192-2, they have also demonstrated that they are continuing to work to BIM level 2 at the asset management phase, in accordance with PAS 1192-3.
"This helps both GRAHAM and their clients to realise the full benefits of BIM, to enable the effective management of information throughout the asset lifecycle, providing assurance and trust to asset owners."