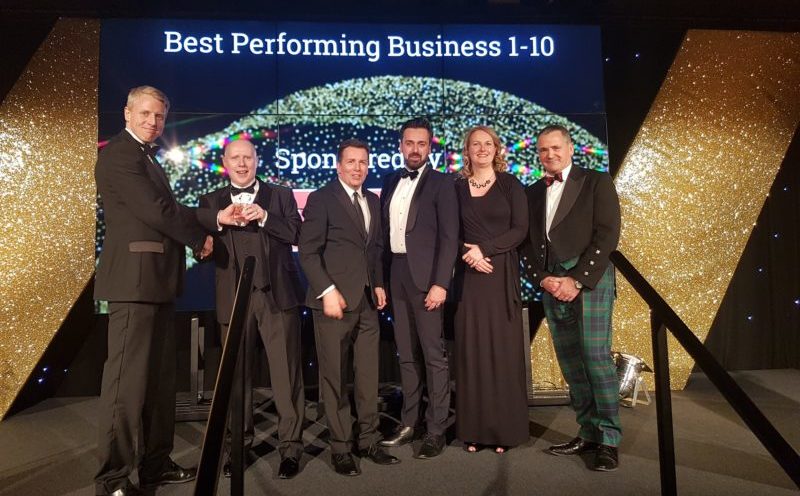 AM Bid Services has been crowned Best Performing Business (1-10 employees) at the Edinburgh Chamber of Commerce Awards after a year in which the firm increased turnover by 73%.
The bid specialist impressed judges with its growth after only three years of trading. The company operates across the UK, helping organisations to create bids and proposals.
AM Bid Services has recently expanded its team with two key appointments. Peter Sharpe, who has over ten years' experience in tender and procurement roles, has been named bid manager and writer, a role which will see him tasked with growing the company's presence and securing contracts in London, the south east and overseas. Gavin Cowan, former team leader at IBM, has been appointed as client account executive, primarily responsible for business development in addition to client servicing.
The company was shortlisted for three awards, having also been nominated for High Growth Business and Managing Director of the Year for AM Bid Services founder, Andrew Morrison.
David Gray, bid development director at AM Bid Services said, "We are all absolutely thrilled to win this award. The Edinburgh Chamber of Commerce has played an important part in our growth story and we're delighted to receive this recognition from them, as the Best Performing Business of our size.
"I would like to pay tribute to all of my colleagues and fellow board members who have worked so hard to achieve this. Our team's dedication and commitment to delivering consistent results for our clients is a key factor in the success and growth we have achieved to date. We look forward to the next stage in our growth journey and to continuing the work we do in helping our clients increase their bidding success."
Non-executive chairman, David Sole OBE, added, "AM Bid Services has had a fantastic year which is testament to the leadership of Andrew Morrison and David Gray. In such a competitive market space, businesses have to go the extra mile to stand out from the crowd. I am confident of another successful year for AM Bid Services, and look forward to working with such a highly motivated team in 2018 to continue achieving 80-90% bid win rates."