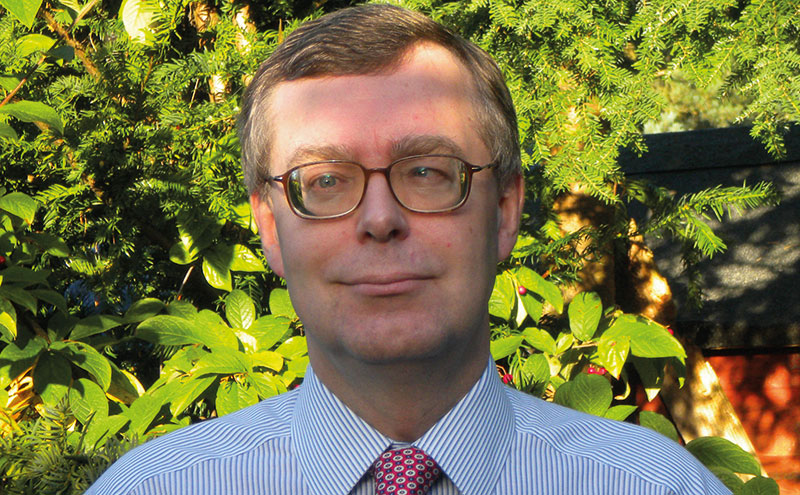 David Sulman of the Scottish Timber Trade Association provides an update on developments in engineered timber products
WHILST wood may be one of the oldest construction products known to man, it certainly isn't old fashioned; advances in timber engineering and wood technology enable wood and wood products to provide solutions for many construction end uses.
Some wood technologies, including strength grading, laminated timber and trussed rafters are now well established.
In more recent years, we have seen advances in wood based panels, timber frame panels, cross-laminated timber, modified wood and wood preservative and flame retardant treatments.
With regard to wood based sheet materials, we have plywood, particleboards and fibreboards. Plywood is available in softwood and hardwood and in various forms suitable for a wide range of structural and non-structural uses.
A range of particleboards, including wood chipboard and oriented strand board (OSB), for both structural and non-structural uses are readily available, together with fibreboards, including medium density fibreboard (MDF) and hardboard.
There are also composite engineered wood products, such as I-beams, made from solid softwood and OSB, for floors, walls and roofs. Other composite products include structural insulated panels (SIPS), which are prefabricated, high-performance panels for walls and roofs in residential and commercial buildings.
Although laminated timber has been used for structural applications since Victorian times, advances in adhesive technology has seen glue-laminated timber (glulam) become well established and has seen a resurgence of interest recently.
A variation on glulam, which is gaining popularity for walls, floors and roofs, is cross-laminated timber (CLT), which offers high levels of thermal, acoustic and fire performance, with a low carbon footprint.
The introduction of trussed rafters in the 1960s revolutionised roof construction; in these engineered components, strength graded softwood members are joined by tooth metal plate connectors. They are typically spaced at 600mm centres and are suitable for roof pitches between 15o and 50o, and may be symmetrical, asymmetrical or mono-pitched.
Modified wood products are a relatively new development; they comprise an increasing range of wood products which have been treated with heat and/or chemicals to enhance certain physical characteristics, including durability and dimensional stability.
A range of products are available, suitable for internal and external applications, including cladding.
Advances in wood preservatives and flame retardant treatments for timber continue to be seen.
Technical information and advice on the use of wood and wood products is available from many sources, including the Scottish Timber Trade Association, the Wood Panel Industries Federation, TRADA, the Timber Trade Federation, the Timber Decking & Cladding Association, the Structural Timber Association and the Wood Protection Association.
There has never been a better time, or a better reason, to specify and use wood and wood products.