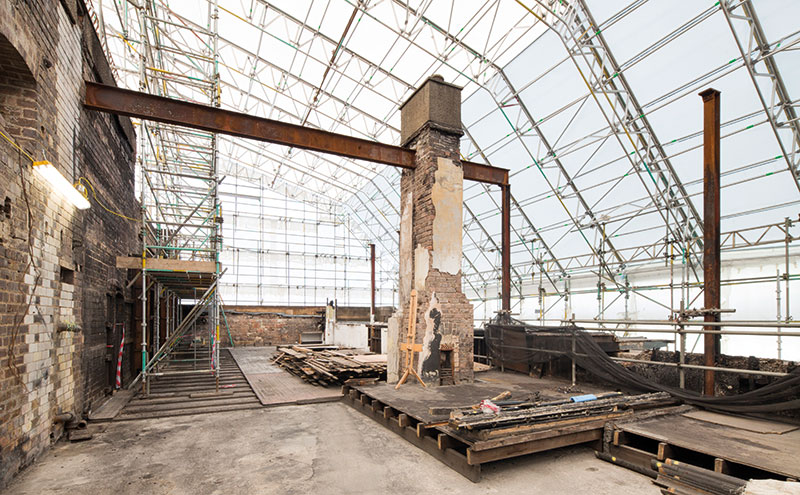 ALMOST 100 years ago, Scaffolding Great Britain – known today as SGB – was founded by industry innovator Daniel Palmer-Jones.
He immediately launched the 'universal coupler' product, which is still widely used by today's generation of scaffolders.
A year shy of SGB's centenary, Scotland remains hugely important to the overall business, with a number of high profile projects being completed north of the border.
The company offers commercial scaffolding services, along with training, hire and sale and mechanical access. It is part of global speciality services provider Brand Energy & Infrastructure Services (BEIS), which acquired the company from Harsco in 2013 and reintroduced the historic SGB name.
With bases in Glasgow and Edinburgh, and the reopening of an Aberdeen branch in the pipeline, SGB services the whole of Scotland. The company has been involved in projects including renovation works at Glasgow School of Art, repairs on the Forth Road Bridge and demolition works on the St James Centre in Edinburgh.
"The Edinburgh branch (concentrates on) commercial scaffolding, which is the construction sector basically," explained Charlie Devlin, manager of the SGB Edinburgh base. "About two-thirds of our work is the housing market at the moment. The rest is major construction projects."
Charlie has 40 years' scaffolding industry experience, 30 of which have been spent with SGB over the course of three stints.
The Edinburgh branch operates with around 70 scaffolders, an office staff of 20 and a transport fleet of 20 vehicles. SGB also performs national grid work on overhead lines from its base in Scotland's capital city.
Speaking on some of the stand-out projects SGB has supplied scaffolding to, Charlie said, "The one that springs to mind is the Forth Road Bridge (which was temporarily closed to traffic in late 2015 after a crack was discovered in a truss). We were heavily involved in that…and were onsite literally 24/7 right through December, Christmas, New Year, until the bridge opened again."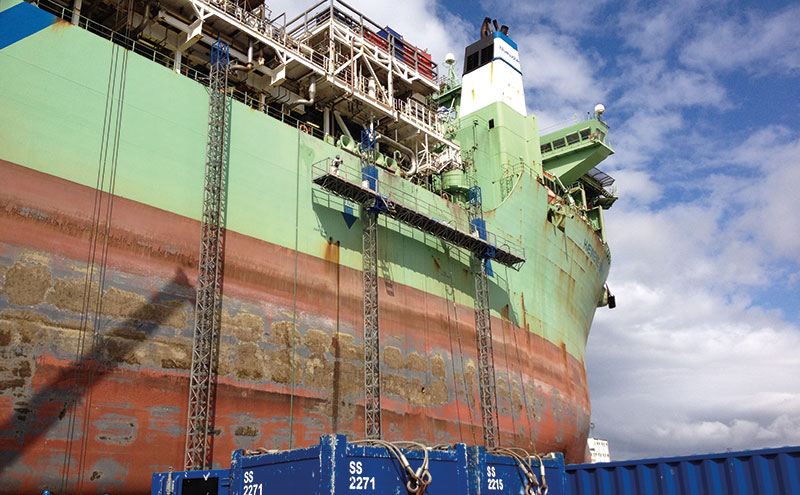 Charlie described the market on the east coast as "very buoyant". He said, "The housing market hasn't slipped at all in the last two years and this year we are absolutely going like a fair. There has been no let up in the last two years and this year, looking at the work in hand we have for the housing market, I have no concerns for 2018."
Charlie sees a difference in demand between the east and west coasts, with the housing market in the east being particularly strong, and the west providing more sizable, technical projects.
Looking ahead, he said that SGB is looking to expand into access decking systems, following parent company BEIS' merger with Safway, giving SGB access to Safway's QuikDeck™ suspended access system.
"It's an excellent product for suspending under bridges, used extensively in the States. It's not something we would operate purely out of Edinburgh or out of Glasgow; it would be UK-wide but we have access to the product so we're looking to expand into that in 2018. We see a huge amount of potential in that."
SGB's Glasgow base also features 70 scaffolders along with seven yard workers and an office staff of 14. SGB's mast climbing service operates from Glasgow, with five managers and a yard team of six, headed by Stuart Dougall. Stuart has over 30 years' experience within the industry.
The Glasgow branch recently completed a project on the City of Glasgow College's City and Riverside campuses for Sir Robert McAlpine. John Watson, business development manager for the SGB Glasgow branch, described the City Campus auditorium as having "the largest suspended scaffold erected in Scotland for as long as we can remember".
SGB has also been involved in complex repair works of the Mackintosh Building at the Glasgow School of Art, following a devastating fire in 2014. John said, "We took the initial works on as main contractor, designing and building external access and a temporary roof system on the top of it. It was a complex technical scheme, which we developed in-house with our own design engineers. We remained as main contractor and then we handed the contract over to Kier eventually.
"The scaffold on the west side was very complex and had to take a temporary roof system where the rear elevation to the south could not have any scaffold go to ground, so we had a bespoke system of brackets and bridging sections and attached the existing walls at the back so nothing actually went to ground, or off the roof at the back, and then we did likewise when we did the east wing of the building, although there was no temporary roof on the east side.
"As well as the external, we're in the process of doing the internal refurbishment works, which have a significant amount of scaffolding."
John continued, "We're trying to have a wide range of types of works; we're trying to stay away from, to a certain degree, newbuild houses and get more involved in larger, more technical jobs, which SGB is renowned for.
"We find it very, very busy just now in the Glasgow branch. We have a large quantity of good sized enquiries coming in and we've got really good work in hand so we're going to be very busy this year.
"It's a national company with as good history behind it and from all the reports from all the branches, it's getting bigger. We did suffer like every other business (during the recession) but we're now back on our feet and we've got BEIS behind us. They have been a great support to SGB. They've given us our identity back and given us the funding to rebuild the business."
SGB also said it had an excellent safety record with an AFR (accident Frequency Rate) and TRIR (Total Recordable Incident Rate) that is "dramatically lower" than the industry and UK average.