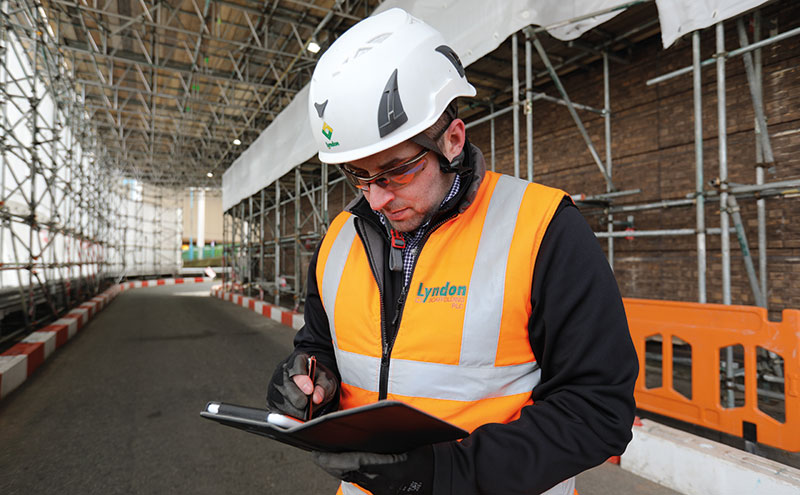 By Sam Richardson, marketing manager, SMART Scaffolder
TECHNOLOGY is an ever-increasing factor in all our lives. Many of us check our phones and tablets before our first morning brew and are still online minutes before we drop off. And those with desk jobs are online most of the day too.
But what about out on site? How is mobile technology working for construction jobs like scaffolding in Scotland and beyond? And is it improving the industry?
Construction middle management have started to introduce mobile technology with the aim of making jobs smarter, swifter, safer and simpler. Virtual and augmented reality are indeed a reality on site now, so too are drones in a big way and BIM (Business Information Modelling) is part of daily life. The ability of technology to flag up potential hazards and issues before they transpire is undeniably making the construction industry a safer place to work.
But what of one of the oldest trades on site, scaffolding? Surely in the world of the humble timber board and 3.2mm tube, even modular systems, there's no place for technology?
On the contrary.
Technology is a huge part of day to day life in scaffolding now. In 2013, with the help of software experts CADS, the National Access & Scaffolding Confederation (NASC) trade body introduced TG20:13, a best practice guide for tube & fitting scaffolding, endorsed by HSE & Build UK. It features a state-of-the-art eGuide, which generates fast scaffold designs, calculating loads and factoring in wind speeds and other parameters, to generate 'Compliance Sheets,' which are now accepted as the industry norm on many jobs – e-mailed to clients' QHSE departments from construction sites across the country in seconds. First to spot the industry demand, CADS had already developed their own SMART Scaffolder system – which has now become the industry's leading professional scaffolding software solution – benefiting scaffold company owners, those who spend all day estimating, scaffold design companies and the contracts managers and scaffolders out on site.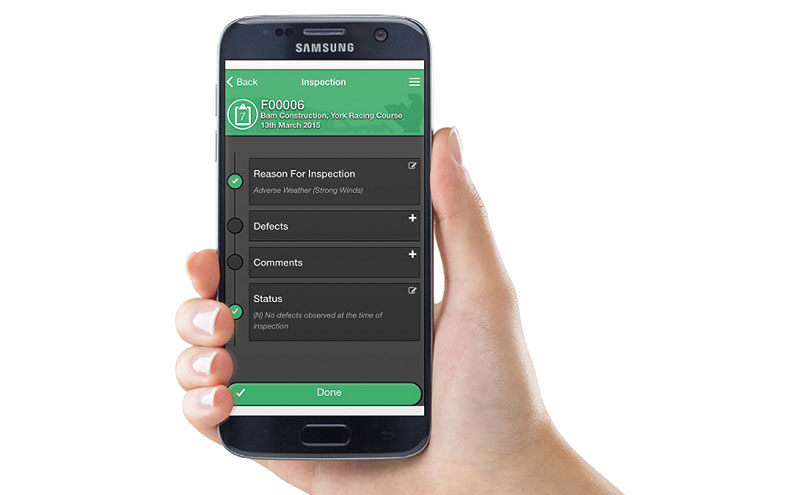 With great relevance to the Scottish scaffolding sector, unlike TG20:13, the SMART Scaffolder software works for system scaffolding (including Cuplok, Layher, HAKI, Kwikstage, Plettac Metrix and Turner OCTO), as well as tube and fitting and has modules that cover the entire scaffold process:
• SMART Estimator creates professional drawings and 3D models, produces quotations and generates precise material listings
• SMART Inspector is a 'mobile app' solution using cloud based technology to simply record, organise, store and send out weekly scaffold inspections
• SMART Handovers allows companies to track their scaffolds from the time the digital handover form is signed until they are decommissioned with images and digital signatures.
It's the total package.
CEO of Lyndon Scaffolding, Rob Lynch was so impressed with CADS' use of technology when he pioneered the introduction of TG20:13 as the then NASC President, he subsequently asked them to create a bespoke version of their inspection software for their own 600+ Lyndon operatives to access on sites up and down the land. That spawned the Lyndon Inspection Manager App, and the company is also now working on another top secret app with CADS to bring technology into another asset of their work.
Mr Lynch said, "The Lyndon Inspection Manager App is the latest innovation we've rolled out. The objective was simple; to improve the quality of the inspections we undertake and by doing this making the scaffolds safer for the user. We've invested a massive amount of time and money in developing the technology, which is really helping the scaffold inspector do his job better.
"Lyndon has a proud history of innovation and we've been at the forefront of this technological revolution in construction, which no doubt is here to stay."