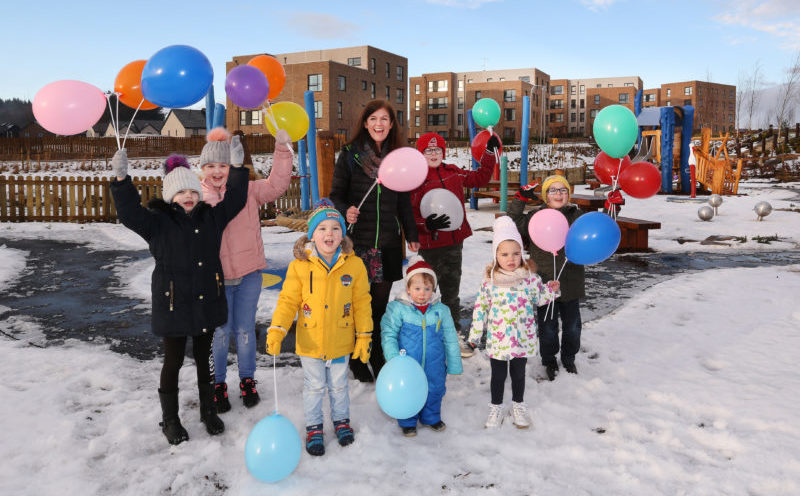 THE new community of Countesswells has celebrated the opening of its first children's playpark.
Twelve children from families who have moved into the new neighbourhood took part in an event to mark the opening of the park, which features rustic swings, stepping logs, slides and rope climbing frames.
The playpark complements the recently-opened orchard, parklands and green spaces in the community.
Being phased in over 15 years, Countesswells will eventually contain four large parks, including the 11-hectare Cults Burn Park. The community will boast 3,000 new homes, schools, shops and health and leisure facilities.
Play Scotland, the national play organisation at the heart of Scotland's National Play Strategy, has endorsed the playpark. Head of strategy and development Cherie Morgan said, "Play Scotland is delighted to be part of the celebrations at the opening of the new playpark at Countesswells. This is a fantastic new play space for the local community and for children and young people to play freely, in and around where they live. Play can meet the big challenge of our time – increasing physical activity and reducing sedentary behaviour."
Allan McGregor, project director for Countesswells added, "Countesswells is a 15-year long project we're creating with families and the next generation in mind. This playpark is the first to open in our community, but by no means the last, as we firmly believe that giving children access to and resources for play is instrumental in their development and a cornerstone of our commitment to creating a genuine community with the best amenities on the doorstep."