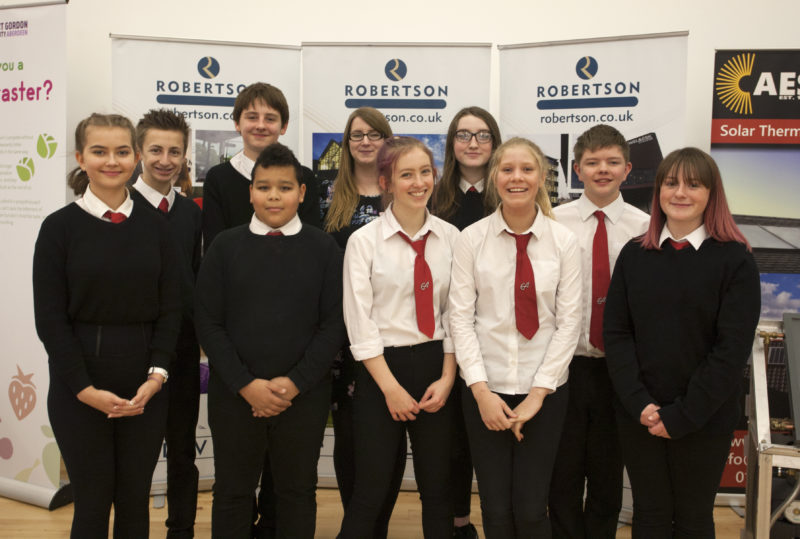 A team of S3 pupils from Elgin Academy have triumphed in Robertson's annual design challenge.
A competition called 'Climbers' Retreat' tasked the youngsters with designing a fictional holiday retreat at Ben Rinnes, Moray, taking into account location, cost and sustainable materials. The pupils then had to present their design to a panel of judges and answer questions.
S3 pupils Marcelina Grygiel, Mickey Richards, and Owen Davies were crowned winners in a team they called 'Fura' – meaning pine in Swedish. This represented the sustainability of the business and material choices used throughout the design.
Jade O'Hara, regional engagement co-ordinator at Robertson Northern said, "This is the second year that we've worked with Elgin Academy on the Climbers Retreat project and it's great to see the passion and enthusiasm from the pupils. This year, the project ran across two terms, meaning it was fully embedded into the S3 design, technical & engineering curriculum.
"For the pupils, it's great exposure to the world of work and the project equips the teams with skills that they can use when they take a step onto the career ladder."
Robertson Group has teamed up with Elgin Academy through its 'Young People Strategy', which teaches relevant workplace skills and highlights career opportunities to youngsters.