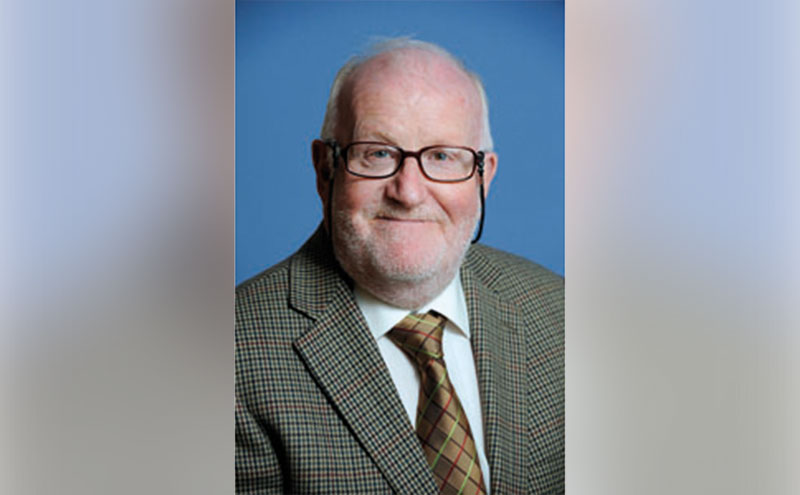 A leading consultant has claimed "urgent action" is needed to help resolve some of the issues currently engulfing the construction industry.
Len Bunton, a past Chair of the Scottish Building Contracts Committee and Chartered Institute of Arbitrators, says many of the matters that are now being discussed in the wake of Carillion's demise aren't new. Indeed, he says cash flow has been an issue in the sector for decades.
Len, who specialises in dispute resolution, would like to see a range of measures introduced including a construction industry regulator, conflict avoidance panels and the end of 'low-ball tendering' on public sector contracts.
He'd also like to see a task force featuring the "best and brightest people" from all sectors of the industry come together to tackle some of the biggest challenges.
Len told Project Scotland it might also be time for a "rethink" about the role of main contractors on major projects, but this needs further discussion.
He said, "There is a whole series of different issues that need to be faced up to, discussed and dealt with.
"One of the significant problems I see as an adjudicator is amendments to the payment provisions of the standard contracts by clients  in both the public and private sectors. What they are doing is extending the payment periods and that obviously has a significant impact in terms of payments to the contractor and down through the supply chain.
"The second thing, from what I've experienced, is a lot of contractors and subcontractors do not operate the payment provisions properly. At the end of a month, they might miss the date when they're supposed to make an application for payment. That means effectively that they're not going to get payment for that particular month.
"I'm absolutely convinced that a re-education is required in the industry of payment provisions so everyone understands them and complies with them. If the industry did that collectively, that would go a long way to solving issues."
Len believes it's time for the Scottish Government to "get a grip" on the age-old issue of cash retentions in the construction sector and make up its mind over whether to finally get rid of them or not. He described retentions as the "bane of the industry" over his lifetime.
Regarding his calls for a construction regulator, Len explained, "If, for example, a subcontractor has got a complaint about payment, there doesn't seem to be anywhere he can go to have that dealt with. I hope that's something the Scottish Government might consider implementing. It needs to be thought out but it may be a long-term benefit to the industry to have a group of people overseeing procedures and stamping out unfair practices."
Len would also like to see an end to what he described as 'low-ball tendering' and more focus placed on quality than price.
"For too long the public sector has failed to recognise that contractors need to make a profit," he added. "Accepting tenders that are significantly lower than the second tender has got to be stamped out.
"I know they say bids are evaluated on quality and price, but everybody in the industry knows that this is nonsense; the lowest price always wins.
"Anecdotally, (I've heard about) dozens of contracts where the gap between the first tender and second tender has been very significant.
"The same applies to fee bidding by consultants. Clients these days, both public and private sector, are not prepared to pay a sensible level of fees to consultants, so you reap what you sow. Look at what is happening now where the public sector wants to pay for clerks of works services.
"Looking at the whole procurement process, I wonder now if the days of having a main contractor are slowly coming to an end.
"The industry might need to have a rethink about going back to construction management, where you have professional, experienced managers running major projects. All of the package contractors are engaged directly by the employer and paid by the employer.
"Construction management has been tried before, but not against the backdrop of the serious problems the industry is facing at the present moment.
"Another issue facing the industry is the level of design and build projects and the public sector does not seem to recognise that if you transfer risk onto the contractor then that comes at a price – and the risk is simply transferred right down the supply chain."
Len is hugely supportive of widespread use of the RICS Conflict Avoidance Panel  (CAP) initiative, which he said has already been used successfully with Transport for London, resulting in a reduction in disputes and the associated legal costs in dealing with them.
"I spend my working life dealing with construction disputes and I shake my head at some of the things I see," he said.
"These CAPs mean you will have a team of two or three very experienced individuals who can facilitate discussions between employers and contractors and get issues resolved, as they arise, and put to bed."
Len would like to see a high level task force set up, backed by government, to identify problems and devise a strategy for moving forward.
"Umpteen discussion groups and initiatives within the industry have taken place and none of them appear to have been successful," he said. "We need to get the best and brightest people drawn from all sectors of the industry together to identify the issues and, more importantly, come up with a mechanism to try and get them resolved.
"If you get the collective views and people who are capable of delivering change, together with government, then we can change the industry."