THE latest ONS (Office for National Statistics) figures have revealed construction output has contracted for the sixth consecutive period in the three-month on three-month time series after dropping 2% in November 2017.
This represents the largest fall since August 2012. There were decreases in both all new work, and repair and maintenance, which fell by 2.1% and 1.7% respectively, although private housing new work rose by 1.2%.
The ONS said that despite the overall three-month on three-month fall, construction output did increase by 0.4% month-on-month in November. This was as a result of a 0.5% rise in repair and maintenance, and a 0.4% increase in all new work.
Allan Callaghan, managing director of Cruden Building, said it was "disappointing" to see a fall in output activity, which he described as being in contrast to Cruden, which he said is experiencing "continued confidence in the housing market and..a strong order book for 2018".
He added, "Although access to skilled labour and rising material costs remain industry-wide concerns, quality, affordable homes are in high demand and it's encouraging that the Scottish Government has placed housing as a top priority, with a commitment to build 50,000 affordable homes in Scotland by 2021.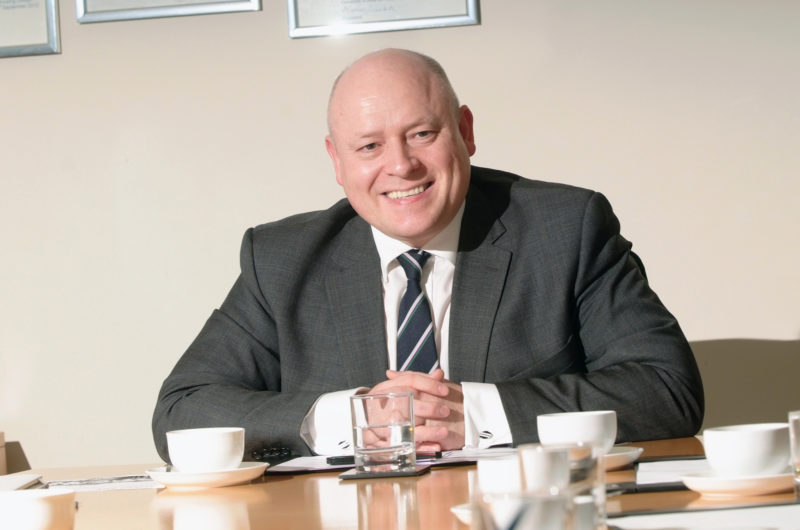 "The construction industry is vitally important to the Scottish economy and key its sustained growth will be investment in future talent.  We continue to play our part through our Cruden Academy.  This continuous programme of investment in our employees' lifelong learning and training, coupled with and our successful modern apprenticeship programme, ensures that we have a solid pipeline of skilled employees to help us face any challenges and take advantage of new opportunities in the future."
Mark Robinson, Scape Group chief executive, said the figures underline the importance of confidence and certainty for the industry and the wider economy. He added, "However we must not lose sight of the bigger picture. The long-term outlook for the construction sector is positive and the public sector will play a significant role in strengthening confidence in the year ahead, because the country's housing and infrastructure challenges will require significant investment.
"While private housebuilding remains positive, the output of public housebuilding is still far too low to even come close to addressing the shortage of affordable housing. Theresa May has just named the seventh housing minister since 2010 in the midst of a nationwide housing crisis, and I urge the new Minister to look seriously at the role local councils can play in affordable housing delivery. We need a revolution in council housebuilding, and this means greater resources and powers for local councils. I hope the Minister is the right man for the job."