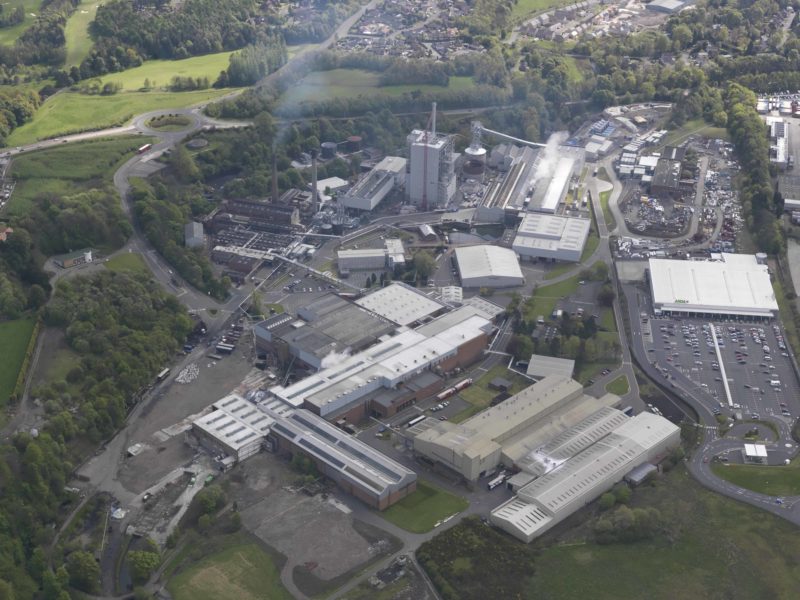 ADVANCE Construction has lodged plans for a regeneration project in Fife, which would transform the Tullis Russell Paper Mill site.
The firm is proposing around 850 homes as well as retail and leisure facilities, employment, business space, industrial units and a new care home.
At the heart of the 58-hectare site between Glenrothes and Markinch is an extension to Riverside Park, which will see the reclamation of an unused brownfield site to create another park that connects the new district to the town centre.
Lynsey Breen, development manager for Advance Construction said, "Advance Construction's plans to deliver a significant number of new homes, together with creating new jobs will signal a major transformation of the area over the coming years.
"It's an exciting regeneration project that will give Glenrothes the substantial economic boost it deserves, allowing it to continue to grow in the future."
Lead consultants Barton Willmore will work with Advance to provide town planning, masterplanning, landscape, EIA and socio-economic assessment services.
Colin Lavety, planning director for Barton Willmore in Scotland said, "The former Tullis Russell Paper Mill site is an important landmark historically for the town of Glenrothes. Plans to regenerate the area by delivering much needed housing together with new jobs will be a major transformation of the community over the next few years. We are delighted to be playing a part in helping give the area a new lease of life and make it an exciting place to live, work, play and visit."
The Proposal of Application Notice to Fife Council also outlines plans for two public consultation events in December to give members of the public a first look at the plans.