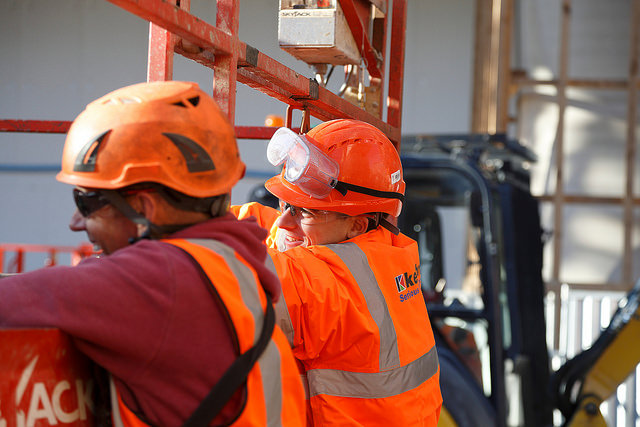 KELTBRAY Training has launched a trial to improve the wellbeing and communication of construction workers by exploring the relationship between the human mind and heart.
The pilot will involve a system of science-based "coherence-building skills" designed to help bring physical, mental and emotional systems into balance to improve the ability to focus, and reduce stress and fatigue.
Keltbray is working with Vector Equilibrium to help the 50 participants in this trial be more effective at problem solving and increase personal and organisational coherence.
Vector Equilibrium director David Price explained, "The overall goal of this programme is to increase self-awareness and build and sustain resilience by enhancing people's ability to more intelligently self-regulate their energy which directly affects performance."
The three-month trial, which also includes representatives from HS2 and the Costain-Skanska Joint Venture, is based on the Institute of HeartMath's methodology and involves a combination of coaching and intervention.
Holly Price, training and development director for Keltbray Group said,"In addition to an increasingly tough climate for business generally, in terms of new legislation an uncertain economic outlook and continuous change, which has become a way of life for everyone, we in construction work in an environment where we are constantly having to juggle multiple disciplines and risks, and where the consequences of a lapse in concentration or error of judgement can be catastrophic."