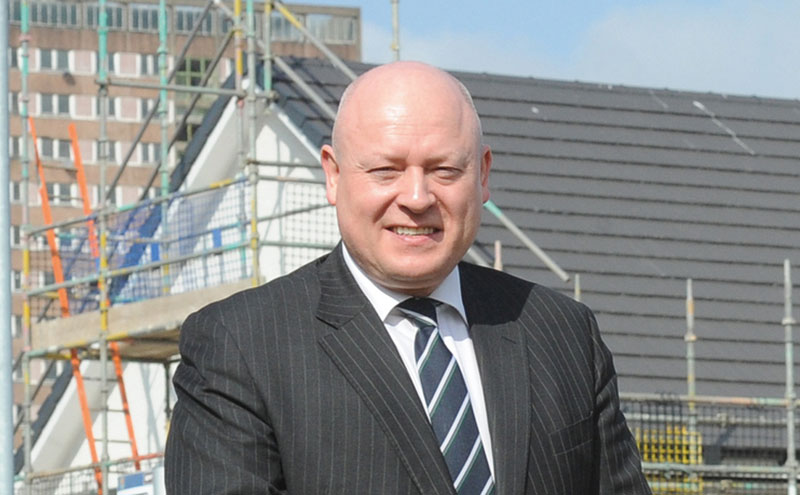 Construction output has contracted for the sixth consecutive three-month on three-month period but new orders saw record growth, according to the latest figures from the Office of National Statistics.
Output fell by 1.4% in October, stemming from falls in both repair and maintenance and all new work, which fell by 3% and 0.6% respectively. Construction output also contracted month-on-month in October, decreasing 1.7%.
However, new orders saw record growth in quarter 3, rising 37.4% compared to the previous quarter. The growth was driven predominantly by the infrastructure sector, caused by the awarding of several new orders relating to the HS2 project.
Housing new orders saw an increase of 9.5%, recovering from a fall of 4.2%.
Allan Callaghan managing director at Cruden Building commented on the figures, "Although construction output as a whole has fallen again this month, new orders for housing have grown and the demand for more housing across Scotland – both private and affordable homes, remains strong.
"Key to addressing this need will be investing in planning and other statutory approvals and having adequate resources from planning departments to deal with all applications, rather than stifling housing developments, leading to delays in construction companies starting on site.
"While the proposals unveiled in the Planning Bill have gone some way in moving in the right direction, the Bill simply doesn't go far enough. Local authorities are hugely under resourced and if we don't have the right processes in place to speed up the system, this will threaten the scope of future development right across the country and exacerbate the problem for young people who are struggling get on the property ladder."