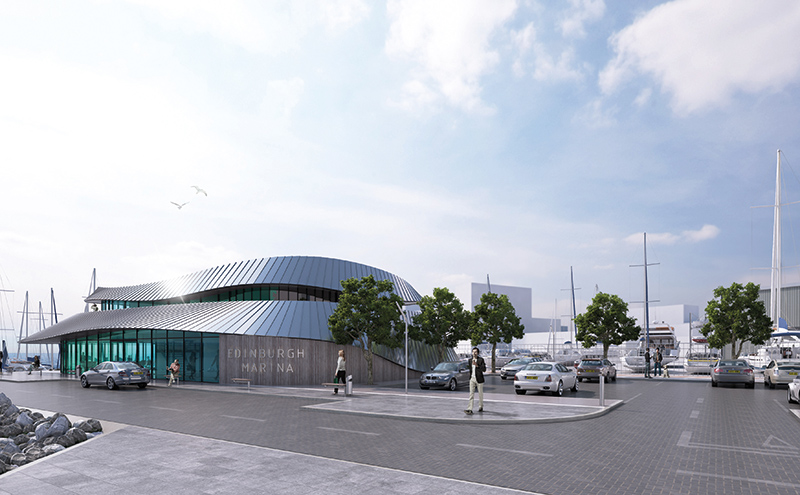 THE new Edinburgh Marina is poised to take centre stage at the new £500 million waterside quarter development close to the Capital's city centre.
To be developed by Edinburgh Marina Holdings, the development will include a range of leisure and accommodation facilities, situated adjacent to Edinburgh's first ever purpose-built luxury marina.
Detailed planning consent has now been granted for the marina, which forms part of the masterplan consent for the wider Edinburgh Marina Development that was previously granted for the 28 hectare site. Developers believe the new marina will enable Edinburgh to compete with the more established west coast sailing destinations.
The marina will offer 317 full-serviced berths, with visitor berths and additional dry berths for boats up to 30m in length. Marine services and a chandlery will be located in the new marina office situated within the new boatyard. The marina has been designed to accommodate the full-size range of yachts and cruisers, including some of the largest of the world's super yachts.
Developer Kevin Fawcett said, The new world class Edinburgh Marina at Granton's Western Harbour is the most important new marina development in the UK for several decades. It harks back to a long and distinguished international maritime connection that Edinburgh and Granton Harbour once enjoyed, it will help to re-establish Edinburgh's maritime economy as well as creating a vibrant new city quarter that will enhance Edinburgh's reputation as one of the UK's most attractive lifestyle destinations."
Detailed planning consent for the remaining elements of this new quarter of Edinburgh are anticipated early in 2018 with construction of the marina buildings and associated developments scheduled to begin in the second half of the year.