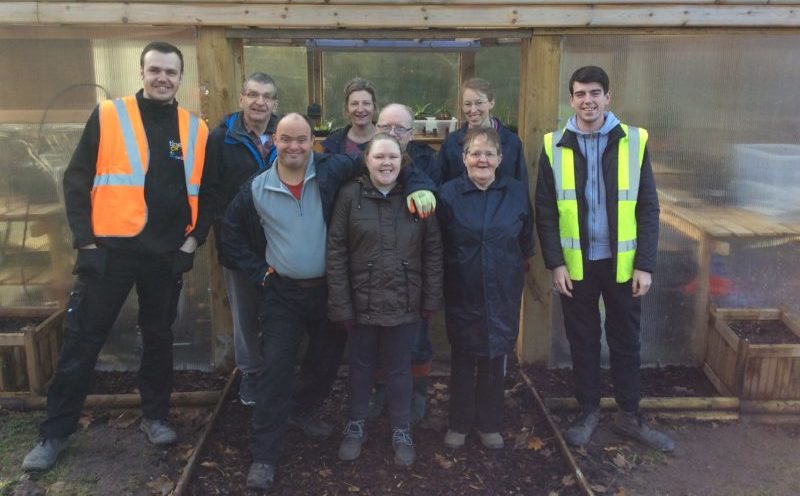 APPRENTICES from Morrison Construction have volunteered their time to landscape a garden at Spinners Gate Resource Centre in Paisley.
The centre is home to two Renfrewshire Health & Social Care Partnership learning disability services: Community Networks and Gateway, which develop opportunities for adults with learning disabilities and autism.
As part of Morrison's community benefits scheme, three TIGERS (Training Initiatives Generating Effective Results Scotland) apprentices created a path through the garden and a raised perimeter around the potting shed.
The firm said the new path has levelled the surface and will bring safety benefits by preventing the area from becoming muddy after rain. The perimeter around the potting shed creates a space for potted plants that is easier to maintain.
Jim Johnstone, Morrison Construction community skills manager said, ''Morrison Construction has a progressive community initiative programme and the work completed by the apprentices in the Spinners Gate Resource Centre is just one of our many local initiatives being carried out throughout the country.
''The team that completed the landscaping has made the area safer and more accessible for service users. It's great to see the improvements in the garden due to the hard work of the apprentices who will be back in the garden to do more in the new year.''
Alison Bonnar, team leader at Community Networks added, "The work that the TIGERS apprentices carried out will enable us to use our garden resource all year round, which is fantastic. It was also a great opportunity for our service users to learn about the work TIGERS and Morrison Construction do and for the apprentices to learn about individuals with a learning disability.  A big thank you from all at Spinners Gate and we are really looking forward to working together again next year."