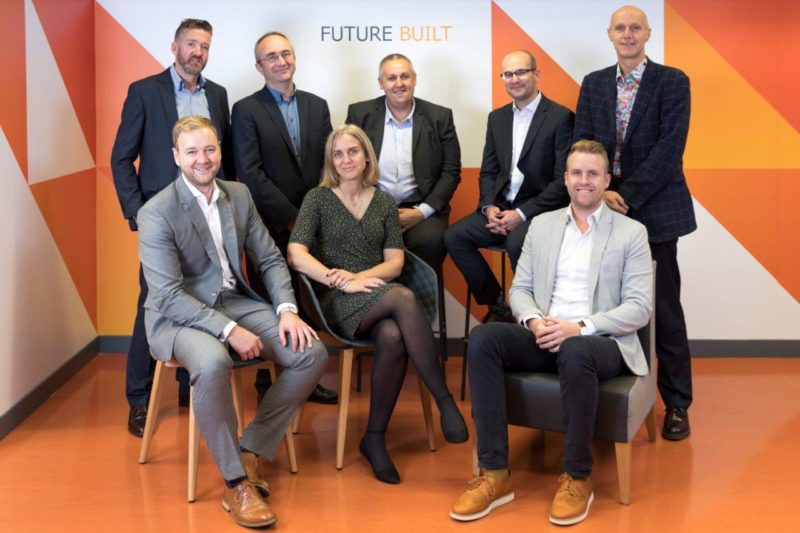 WATSON Batty architects has announced the release of equity in the business to seven new members of its management team.
The move is a part of the succession planning process at the firm, which announced last month that Paul Ryan was to step down from his role as chairman and hand over full ownership to the four remaining directors Peter White, Andrew Grindrod, Richard Merrills and Mark Sidding.
Watson Batty said releasing equity to seven 'rising stars' in the business is considered a "major step forward in recognising and rewarding their talent and commitment and maintaining loyalty and stability for the long term".
The seven new equity holders are regional director Richard Crowson (46), associate director Ben Pickersgill (37), associates Catherine Blain (47), Tom Sykes (33), Scott Lunn (36), Simon Collins (33) and senior architect Nick Hewitson (34).
Managing director, Peter White explained, "As we move into our 42nd year in practice, Watson Batty maintains strong performance across all key sectors for a national blue-chip client base. But we will not be complacent with the reputation we have all worked so hard to achieve. We must always look to the future and our rising talent is undoubtedly the most important asset to nurture.
"We are delighted to reward equity to seven members of our team, some who have grown with us from graduate or apprentice level. They have all demonstrated immense commitment and capability to help with existing client development and growth of the business through new work stream exploration. They already offer a strong combination of design and technical ability but their new roles will provide new opportunity to develop their skillset in management, IT, marketing, health and safety and quality assurance."
Watson Batty operates nationally with offices in Leeds and Loughborough. The business said it is on target to achieve 20% growth in turnover year on year with a projected £3 million turnover by April 2018 and £4 million by April 2020.