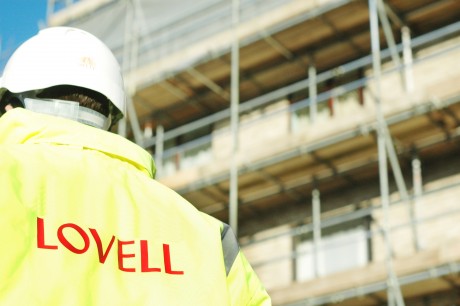 The Scottish division of partnership housing provider Lovell has welcomed the latest monthly output figures for the UK construction industry, reporting positive progress during 2017 while predicting a "significant" step-up in the number of new homes Lovell expects to deliver across Scotland during 2018.
Regional managing director for Scotland Stephen Profili said, "Lovell has seen good progress in Scotland during 2017 and there are good signs of substantial levels of investment going in to help make the Scottish Government's five-year 50,000 new affordable homes target a reality.
"Looking ahead to 2018, Lovell expects to be in a position to increase significantly our delivery of new homes. Current projections are that Lovell will deliver in the region of 600 units across 12 project sites in Scotland in the course of next year, a significant increase on our 2017 output. More than 90% of these new homes will be for social rent with the remainder being for open market sale.
"Planning policy does continue to present obstacles to housing delivery and the industry will be looking forward to seeing a positive impact from the Scottish Government's ongoing plans for planning reform. However, government and industry also need to work together to tackle issues around skills, capacity and innovation.
"In particular, to have a real chance of delivering new homes on the scale needed to meet demand here in Scotland, we will need to see real innovation in the processes and techniques we use to build houses in the future."