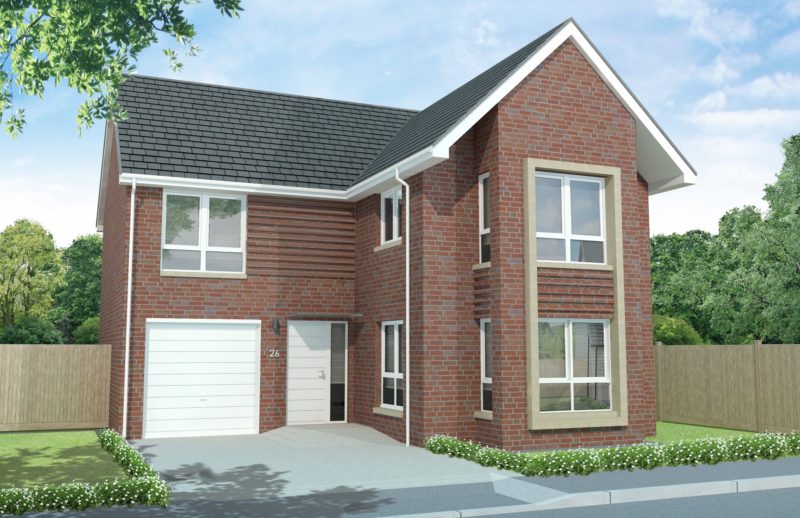 GLASGOW housebuilder AS Homes (Scotland) has launched a new private homes arm, as planning permission is granted for its first development.
The new subsidiary company – known as Briar Homes Ltd – has been given approval by Glasgow City Council to build 73 new homes for sale at Boghall Road, Broomhouse, near Baillieston.
The first phase of the circa £20 milliom development, named Calderpark Gardens, will comprise 55 three and four-bedroom detached homes which will be marketed by Savills.
Paul Kelly, managing director of Briar Homes Ltd said, "Before the recession, AS Homes built a mix of private and social housing, but during the tougher economic times we took the decision to focus on social housing. We believe that with the housing market in steady recovery, and more buyers looking for spacious family homes close to Glasgow, the time is absolutely right for us to branch out into private housing again. We have a very successful 20-year history of providing high quality, energy efficient homes and we have drawn on those many years of expertise when developing our plans for Calderpark Gardens.
"We are working with the Housing Growth Partnership, who are partnering with small housebuilders to support the sustainable growth of their businesses, therefore increasing the number of homes they can build with the ultimate aim of addressing housing affordability by increasing supply. To have got planning permission for our very first Briar Homes development is a very exciting moment for us, and we expect there to be a healthy demand for these homes when we launch the first phase for sale early in the new year."
Briar Homes Ltd also has land in place for a further programme of homes for sale across west central Scotland.