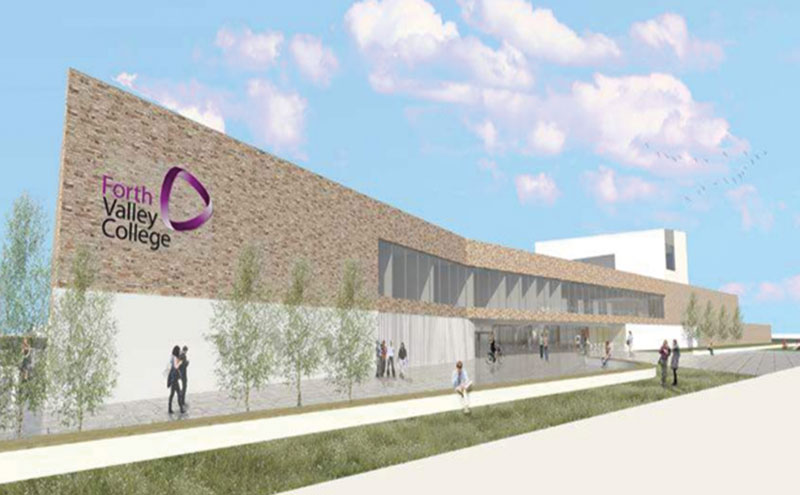 By Malcolm O'Sullivan, managing director of Balfour Beatty Ground Engineering
AS an industry, the importance of expert ground engineering is often overlooked. Our input into supporting the vital infrastructure of tomorrow is not always visible to the human eye as new buildings rise around us.
But without our capabilities, from piling foundations to retaining wall structures, our infrastructure would falter. Inside our world, we are constantly seeking new innovations and technologies to enable our construction counterparts to deliver our clients and communities with the most effective and sustainable ground improvement solutions.
Most recently, we secured a £55 million contract to deliver the construction phase of Forth Valley College's new Falkirk Campus. Collaborating relentlessly across our in-house mechanical and electrical capabilities, we will provide Forth Valley College with an exceptional integrated and sustainable design solution.
Providing the firm foundations for this new flagship campus is no easy feat. With sustainability at the heart of the design concept, we have worked tirelessly with our design partners, GI Energy, to develop the UK's first ever large scale driven pre-cast energy pile arrangement – consisting of over 800 thermal loops integrated into the concrete foundations systems and delivering our client with an exceptionally low carbon and energy performance.
With works underway on site, it will not be long before our creation begins to deliver significant benefits; not only to our client but also to the community it serves. This piling arrangement will de-carbonise along with the national grid, generating a 'next generation' highly sustainable energy source. Smart, I know.
We don't stop there though. Across all of our projects, around 30% of the ground improvement aggregates we use come from a recycled source and we offer all of our clients specific monitoring to ensure the control of both environmental and personal exposures.
It is precisely this type of innovative activity that we need to continue at pace. As environmental requirements change every day and clients continually seek a more sustainable footprint, now is the time to take charge. It is vital that we come together to share the resource and expertise which will enable innovations to come into fruition and overcome the challenges that ground us every day in our industry.
With building for the future at our core, we will work with others and engage our clients to continue improving the ways in which ground engineering teams across the UK provide the firm infrastructure for generations to come.