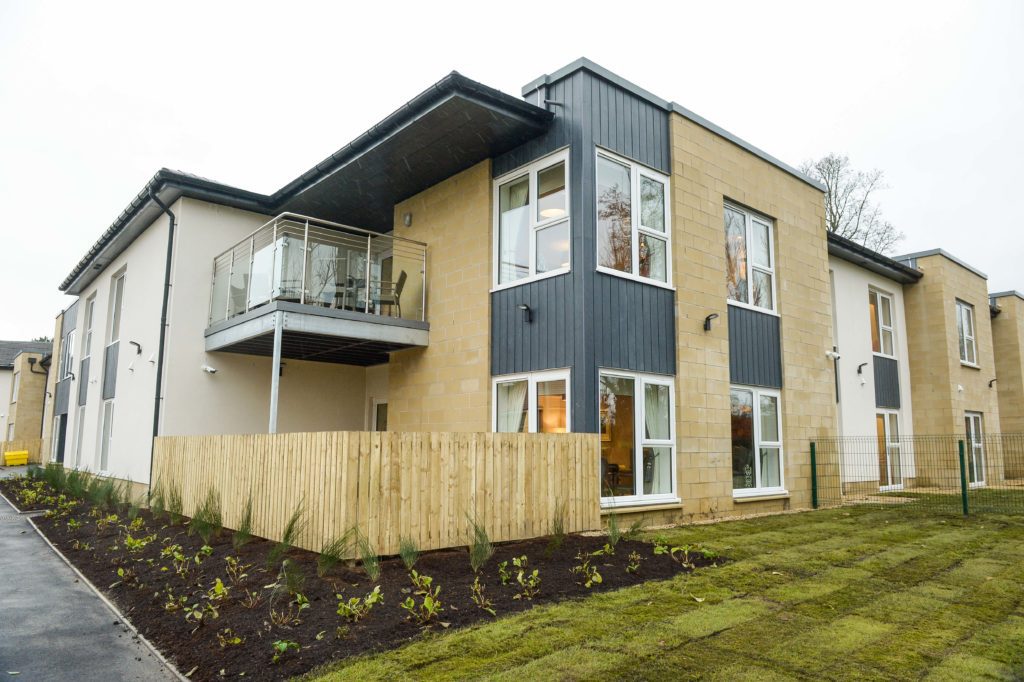 A new care home built by construction firm CCG has opened in East Dunbartonshire.
Abbotsford House Luxury Suites in Milngavie has been delivered by CCG on behalf of care provider Morrison Community Care Group.The care home was built using a timber frame system manufactured by CCG in its Cambuslang factory, which the company claims is "incredibly thermally efficient", thanks to fewer junctions.
The care home will offer facilities including 24-hour residential, nursing and dementia care to the elderly.Abbotsford House features 45 suites, four dining rooms, a hair and beauty salon and a cinema, as well a rooftop terrace, private gardens and a putting green.
Calum Murray, director of CCG said, "CCG were delighted to be involved in this project and thank Morrison Community Care Group for their continued support during the construction works.
"Through the use of our timber frame system, we have delivered a quality build that is also performing to the highest levels of environmental sustainability. We were also able to deliver the project faster than if it were constructed using traditional methods, bringing the entire development to full completion in just 52 weeks."
Morrison Community Care and CCG are to move onto a second project together with works on the 75-suite Duntocher House in West Dunbartonshire set to commence in 2018.
Calum added, "The faith Morrison Community Care has shown in CCG to take on a second project is testament to the relationship both companies have had during the construction of Abbotsford House. Duntocher will be a welcome addition to CCG's care portfolio and we look forward to commencing works next year."
Paul Sokhi, managing director of Morrison Community Care Group commented, "Our 29 years' experience in the industry has shown us that people want to have fun in their old age and we want to encourage this through design and environment.
"By encouraging people out of the often-lonely surroundings of their own homes, into an environment where there is a vibrant community, we hope to give residents and their families an extra lease of life.
"We understand that people age at different rates and at different times, and as such we have a quick responsive, highly trained care and clinical team on site that will allow Abbotsford House Luxury Suites to be a home for life in every sense of the word."