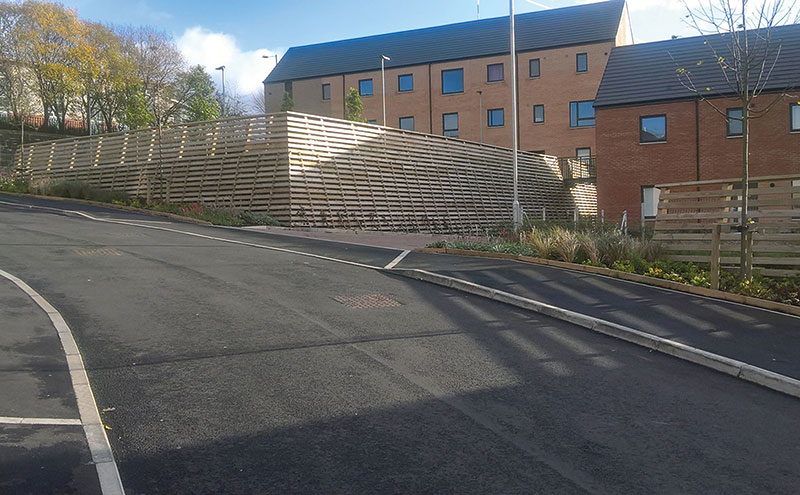 IT'S been a busy year in Scotland for Dunfermline-based retaining wall specialist Phi Group. And the key to their success has been repeat business, according to Tom Smith, Phi's Scottish regional director.
The firm has been working closely with several construction firms, designing and installing retaining walls. "Our experience of working with a few key companies has been crucial to help us win business and from originally being a sub-contractor we are now getting involved in jobs earlier," said Tom.
"Early stage involvement allows us to come up with the best options for retaining wall solutions, which helps the contractor with budgeting and, ultimately, benefits the end client."
Among the companies Phi has developed a closer relationship with is Robertson Construction. They have worked on about half a dozen jobs this year, including two at  primary schools in Dundee, a housing development in Coatbridge and the Glenfiddich distillery at Dufftown.
Like most of the other construction firms they work with, Robertson usually opts for Phi's Permacrib retaining wall system. Permacrib uses timber to create a 'cell' which is then filled with a graded stone to create its mass. The gravity retaining wall principle means that the mass within the wall resists the applied forces.
"Permacrib accounts for about 80% of our work in Scotland," Tom added. "It's a very cost-effective system and housebuilders like it. For heights of more than 1-1.5m it can be cheaper than Gabion baskets."
Permacrib was also the choice for Lovell Homes, who Phi have worked with on three projects over the last 18 months on behalf of West Lothian Council and for Cruden Homes, a major builder of social housing in Scotland.
The system has proved very popular over the years, said Tom, but other systems such as blockwork are proving popular too.
Phi has its own Titan system but it is happy to adapt to others to accommodate a client such as Miller Homes who wanted to try a Tobermore system on sites near Glasgow at Robroyston and Bailleston.
"Our Titan system uses galvanised steel ladders as reinforcement but Tobermore uses plastic grids and by talking with Tobermore and Miller Homes and using our design experience we came up with a plan," Tom explained. "The client was so happy with the Robroyston job they gave us the one at Bailleston."
Phi is part of the Keller ground engineering group, who have also been busy in Scotland with a variety of jobs, including treating more than 11,000m² at a waste transfer station at Bargeddie using dynamic compaction, where the ground is subjected to repeated surface tamping using a heavy steel and concrete weight.
More conventionally, it installed more than 1,000 stone columns to support the new Sports Direct store at the Glasgow Fort shopping centre.
One of the aims for next year is to get the two companies working together on jobs as they have done successfully on several sites south of the border this year and offer a one-stop ground engineering/retaining wall solution to clients.
"Often construction firms don't realise Keller and Phi Group are sister companies and there are real cost, design and programme benefits to using us when there are foundations and retaining wall requirements on a site," said Derek Taylor, Keller's business development director.
Meanwhile, Keller UK has appointed Jon Hall to the role of major projects director to capitalise on large infrastructure schemes taking place around the country.
His first task is to assemble a team to start work on HS2, where Keller is supporting various joint ventures during the early contractor involvement period.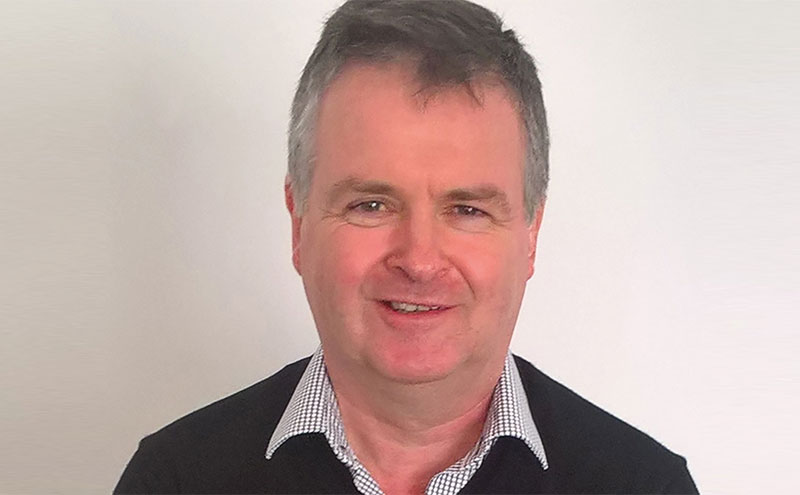 "This a huge challenge and a great opportunity to build a team to contribute to this massive project," Jon said. "I can't wait to get started."
Jon has 38 years experience in the ground engineering sector. After spells at Cementation, Amec and Expanded Piling, he has spent the last seven years working for Keller, firstly in Australia with Vibropile and more recently in Singapore with Resource Piling.
Jim De Waele, managing director of Keller NW Europe added, "With his enormous experience, Jon is the perfect person to lead us into HS2 and other major projects in the future."