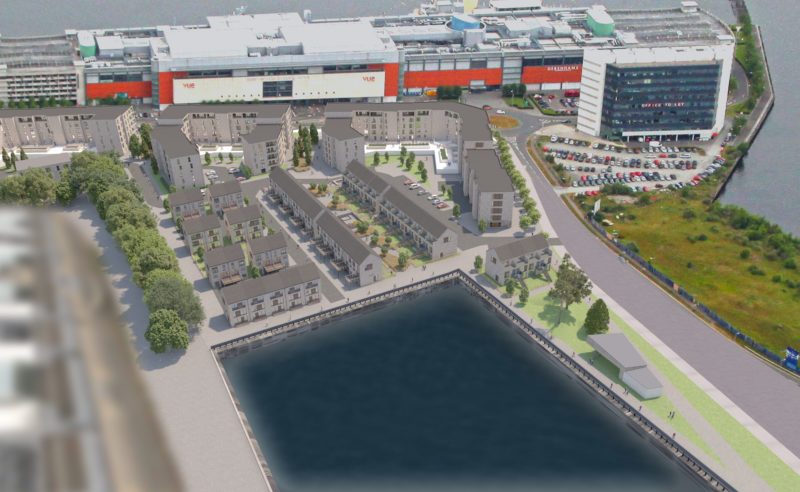 DOZENS of business have added their support to plans for a potential new development in Leith, which is set to learn its fate on December 13.
The proposals for Waterfront Plaza have been backed in a joint letter of support sent to councillors on behalf of Port of Leith Housing Association, Leith Chamber of Commerce as well as Ocean Terminal and 41 of its businesses.
The letter "strongly urges" support for the residential-led proposals for the site on disused land opposite Ocean Terminal due to the need for new homes in the area a potential boost to the local economy.
Craig Lynes, land director at CALA Homes (East) said, "The strong support is especially welcome and recognises the importance and complexity of this site. It is hugely important that well considered residential developments on brownfield sites can support the delivery of much needed homes across the city.
"A site such as Waterfront Plaza, making use of a disused plot of land and located in such a vibrant part of the city will hopefully get the backing of the committee on Wednesday."
A committee in November unanimously called for a Hearing to assess and consider in more detail CALA Homes' proposals.
Ahead of the November committee, Lord Provost Frank Ross called for "common sense to prevail" and urged "these houses to be built, not only to provide much needed homes but a boost to Ocean Terminal".
CALA said its proposals have received "widespread backing" from across community, housing and business leaders and also includes the support of the Leith Trust.
The plans comprise 388 homes, including 97 affordable homes, and around 1500 sq.m. of flexible 'workspace' units with a range of potential uses including shops and cafes.
The Hearing to determine the application will be held at The City of Edinburgh Council Development Sub-Committee.