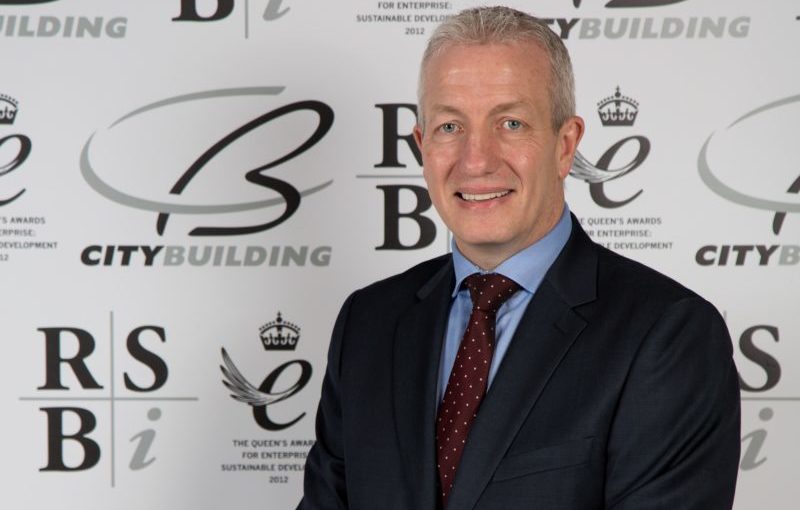 Staff at RSBi, the manufacturing arm of Glasgow-based construction firm City Building, have been learning sign language to improve communication with deaf colleagues.
The move comes in response to the Scottish Government's British Sign Language (BSL) strategy, announced last month, which aims to make Scotland the most inclusive place for BSL users to work, live and visit.
Royal Strathclyde Blindcraft Industry (RSBi) has enlisted the help of non-hearing and BSL-approved employee Mark McGowan to teach classes at its window factory in Queenslie. The factory was established in 2014 to create jobs for unemployed military veterans. More than half of RSBi's 260 employees have a disability, including hearing and visual impairments.
Dr Graham Paterson, executive director said, "As a supported business inclusion is at the heart of what we do here at RSBi. When our team at the window factory heard about the national BSL plan, they felt it was a good opportunity to learn more about sign language and improve communications with their colleagues who have hearing loss.
"The lessons have been a big success. The confidence of hearing staff has improved as they have the means to communicate with deaf colleagues and those with hearing loss feel more included. It's been a great boost for all of the staff."
BSL trainer and RSBi employee Mark McGowan added, "It's great to be a part of a company which is proactive in ensuring all staff feel and are treated equally. My workmates are now able to understand me better and it is great to see them improve their BSL week to week. My dream for Scotland's future is that BSL is integrated into children's education so these skills can be carried with them for the rest of their lives, meaning when they do meet deaf people they are able to communicate."
Steven Milligan, a non-hearing member of staff at the window factory commented, 'It's great to see my workmates learning sign language each week. It helps us to communicate better with colleagues and socialise more with them."