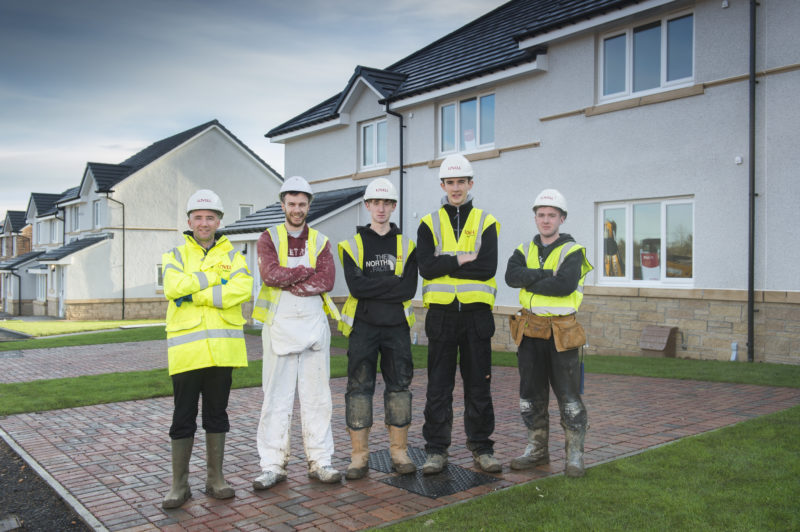 WEST Lothian communities are said to be reaping the benefits of a major affordable housing programme being led by Lovell in partnership with West Lothian Council.
The programme is expected to deliver 738 homes for social rent through 15 individual projects located across eight sites.
26 new apprenticeships have already been delivered by the project, as well as training opportunities for 30 existing apprentices. It has also supported 33 site jobs, eight graduate jobs and 35 work experience placements.
Lovell said an estimated 80% of subcontractors involved in the work come from within 40km of the project area.
George Paul, West Lothian Council's executive councillor for services for the community said, "Our new build programme is not only delivering much needed affordable housing but also delivering a number of community benefits for local businesses and local people.
"Providing community benefits is a key aim of our new build project. We are delighted that so many young people are being able to work on the programme, gaining fantastic life and work experience that will enhance their careers."
Stephen Profili, regional managing director for Lovell in Scotland added, "We are delighted to have the opportunity to be working with West Lothian Council to deliver such an extensive programme of new build social housing right across West Lothian. This programme will make a crucial contribution towards meeting strong local demand for new homes for social rent.
"An important element of our work that we are particularly proud of is the wider benefits we are able to bring to the communities where we work. In West Lothian, this has included providing a range of work for local suppliers, supporting local employment and apprenticeship opportunities as well as offering training and development for local construction students. By delivering these important community benefits alongside a range of new homes for social rent, our aim is to achieve sustainable communities for the long term benefit of West Lothian."