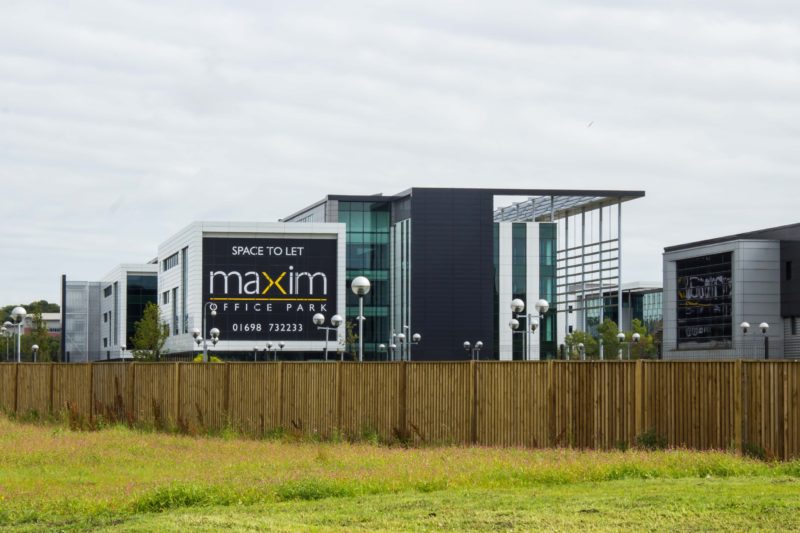 REVISED proposals have been lodged for the EuroPark development on the M8 corridor, which include a major affordable housing allocation but fewer homes overall than in the original plans.
Orchard Brae has submitted a Proposal of Application Notice (PAN) to North Lanarkshire Council for housing, retail, leisure and community facilities to complement the Eurocentral employment hub.
The plans take into account the completion of the M8 motorway upgrade and community feedback from the initial round of consultations, which took place last year.
The masterplan includes proposals for 1,600 private homes and more than 1,000 social affordable and market rent properties. Orchard Brae is in preliminary discussions with an affordable housing provider.
EuroPark will also be taken forward with housebuilding partner, Dundas Estates, which has committed to developing one of the first phases of the private development.
The mixed use proposals include a health village, new cycle and pedestrian routes, and hotel, conference, retail and school facilities.
Orchard Brae said it hopes to "formalise and improve" the green network locally, retaining at least a third of the land as open green space.
A detailed planning proposal is expected to be submitted early next year.
Orchard Brae director Scott Gillespie said, "As our plans for the site continue to gather momentum, we are excited by the huge possibilities of this landmark project, particularly now that the M8 upgrade has been completed, allowing us to integrate our masterplan with the new transport networks and junction nearby.
"We have also demonstrated our commitment to working closely with North Lanarkshire Council and adapting our approach in line with their thoughts, particularly by reducing our original plans from 3,000 to 2,600 homes.
"Furthermore, we have gone above and beyond the required local authority stipulation by proposing that a third of our housing allocation is affordable.
"If approved by the local authority, EuroPark will provide modern, high-quality and affordable living spaces for all – and we are proud to be delivering such a transformational investment in a proposed new community between the settlements of Airdrie and Coatbridge.
"We are thrilled to have homebuilders Dundas Estates on board and invested in our plans, as it will be through key partnerships like these that the development will be brought to life.
"A development of this size would make a significant contribution to not only North Lanarkshire's requirements, but also the Scottish Government's ambitious targets for delivery.
"We believe that our investment in North Lanarkshire of a total of approximately £410 million will create around 930 direct jobs, of which some 475 would be full-time equivalent (FTE) local jobs, addressing local labour market needs and providing job opportunities for the long-term and youth unemployed.
"It would also create a peak of approximately 2,500 temporary construction jobs, helping to support the local and wider area's construction sector.
"Furthermore, we believe there would be significant regeneration benefits in the surrounding communities, equivalent to the value of at least £8.4 million per annum, through a reduction in both unemployment and in homelessness."