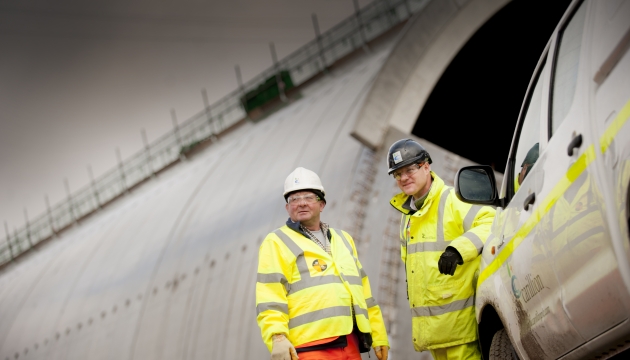 THE Unite union has called for "urgent talks" with Carillion over the company's future, after the contractor issued a profits warning and revealed it is set to breach its banking covenants next month.
Unite represents around 1,000 workers at the company and many more operating in its supply chain.
Bernard McAulay, Unite national officer for construction said, "Unite has hundreds of members at Carillion, all of whom will be highly concerned about the company's financial situation.
"Aside from the directly employed workforce there are significantly more who are employed by sub-contractors and agencies on Carillion sites throughout the country.
"It is vital that the senior management of the Carillion Group sits down with Unite and provides a warts and all prognosis of the company's long-term future in order for our members to be properly informed of what the future holds. They need to know how Carillion intends to deal with its current financial crisis."
Carillion released a statement on the company's website, saying that since July the group has been focused on "reducing costs, collecting cash, executing its disposals programme and implementing its new operating model". While Carillion said these measures will serve to reduce average net debt over time, they won't be sufficient to achieve its targets by the end of 2018. As a result, the board is in discussions with stakeholders regarding a "broad range of options" to further reduce debt and strengthen the balance sheet. Carillion said this will require some form of "recapitalisation", which could involve a restructuring of the balance sheet.
The Group said it expects a combination of delays to certain PPP disposals, a slippage in the start date of a significant project in the Middle East and lower than expected margin improvements across a small number of UK support services contracts, will lead to profits for the year to 31 December 2017 being "materially lower" than current market expectations. Carillion now expects full year average net borrowing in 2017 to be between £875 million and £925 million.
Interim chief executive Keith Cochrane said, "Whilst we continue to target cash collections, reduce costs, execute disposals and focus on delivering for our customers, it is clear that significant challenges remain and more needs to be done to reduce net debt. Constructive dialogue is continuing with our financial stakeholders to rebuild the Group's balance sheet, and I am grateful for their support.  I remain focused on addressing this issue before my successor, Andrew Davies, takes up the role on 2 April 2018."