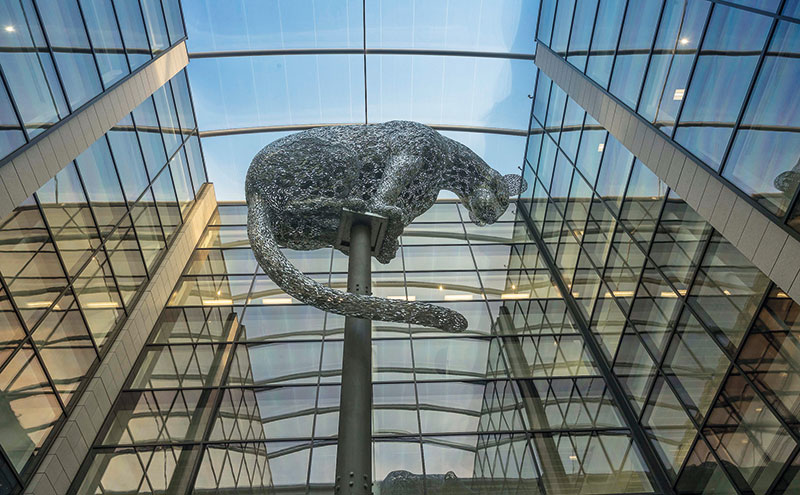 THE sculptor behind the famous Kelpies in Falkirk has brought his art to a major regeneration project in Aberdeen.
Andy Scott was commissioned to create a stunning steel leopard to act as a centrepiece at the £107 million Marischal Square development.
Development partners Muse Developments and Aviva Investors commissioned the work after being inspired by leopad symbols on Aberdeen City Council's coat of arms.
CBRE, alongside joint agent Ryden, act for Muse Developments on the Marischal Square project.
Andy Scott's latest work takes pride of place in the enclosed atrium space of 1MSq. His previous artworks have been featured around the world in locations as far afield as Sydney, New York and Chicago.
He said, "I've worked on this sculpture for over a year in the studio and it's been very demanding.  There are literally thousands of steel fragments, all individually welded to create the form of the artwork.  It now stands five metres tall, weighs just over two tons, and will sit proudly atop a ten metre high steel column.
"I hope it brings a real presence and sense of drama to the atrium space of Marischal Square."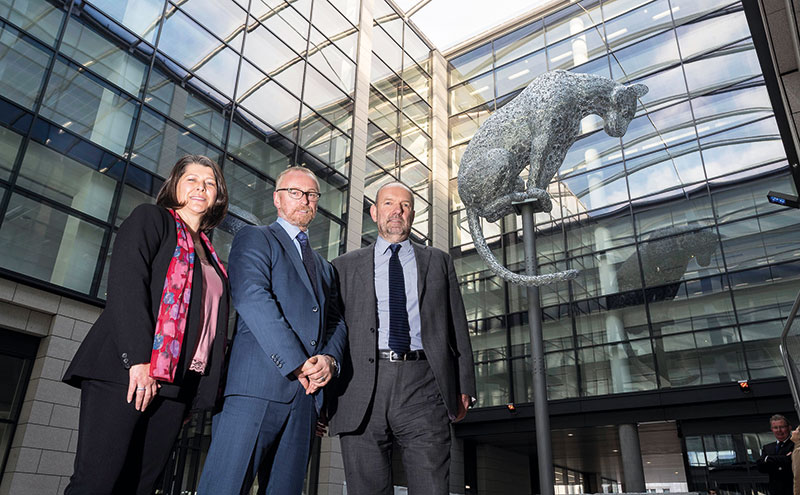 Aberdeen City Council City Centre Masterplan lead Councillor Marie Boulton said, "At the outset of the Marischal Square project, we identified that public art would play a vital role in attracting both business and visitors to the prestigious new development, so it's fantastic not only we have this art, but it's also an amazing sculpture by Andy Scott."
Stephen Turner, Muse Developments' director added, "If you look at Andy's work and history and the massive impact made by the Kelpies in Falkirk, you can see why we are all delighted to work with him on a project which we believe will be huge for the development and the city."