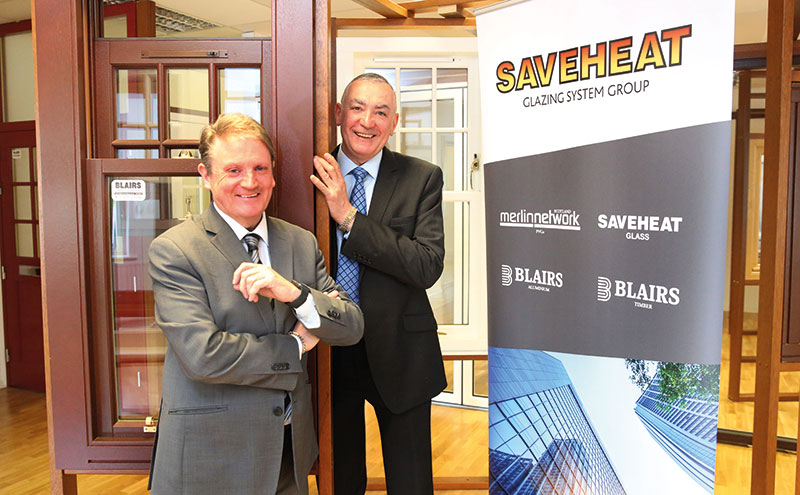 SUPPLIER of aluminium, timber, glass and PVCu window products, the Saveheat Group, is looking to become a "one-stop shop" for the construction, commercial and trade installer industries.
The group comprises Blairs Aluminium Systems, Blairs Timber Windows, Merlin Network and Saveheat Glass and was formed earlier this year following the consolidation of PVCu supplier, Merlin Network (Scotland).
"The expansion gives us four different products, which are being manufactured in four different factories," Saveheat Group operations manager, Colin Torley told Project Scotland.
"We're trying to be the one-stop shop for window companies and specifiers."
Colin said the group was looking to simplify the process of acquiring materials for companies, as they only need to deal with one company for all four products. "The feedback has been great; people are saying it's just what they wanted. Now we're getting enquiries from construction companies who are looking to just buy everything from us."
Merlin Network is based in Dalgety Bay, Fife while Blairs Aluminium Systems and Saveheat Glass are based in Hillington, Glasgow and Blairs Timber Windows is based in Greenock.
"It is quite well linked," Colin said. "The glass company tends to supply more throughout Scotland so we've got glass wagons coming across, backwards and forwards and we're starting to share loads now."
Going forward, the group is looking to expand south of the border. Colin said that Blairs Aluminium Systems is currently involved in a £250,000 project in London, following completion of works at the Flamingo Land theme park and zoo in North Yorkshire.
Colin added, "I think we're very optimistic with the group; we're starting to get a lot of new enquiries. Everybody knows Blairs but they are known as only doing two products – sash & case and double swing – whereas they do a lot more than that, so we are trying to promote the group and trying to promote that we do a lot more."