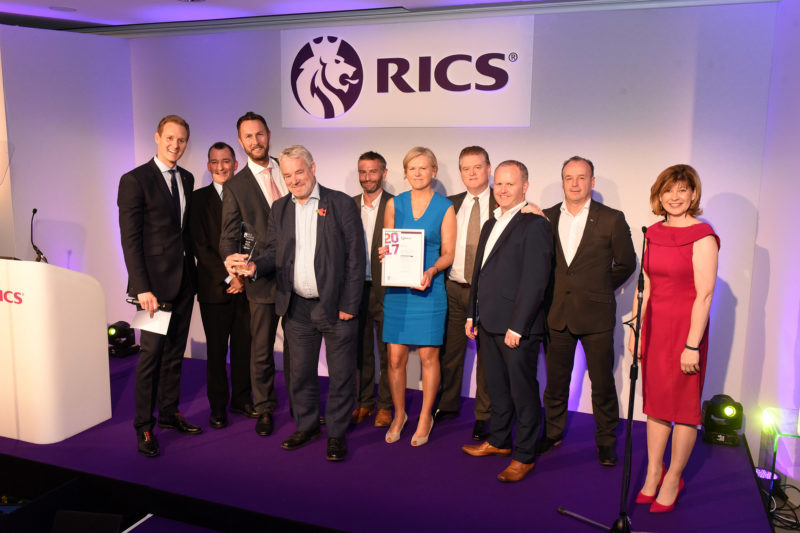 EDINBURGH'S New Waverley development has been named the UK's best regeneration project at the Royal Institute of Chartered Surveyors (RICS) 2017 annual UK awards.
The £200 million regeneration scheme in the heart of the Capital's Old Town, being delivered by Artisan Real Estate Investors, had already won the regional RICS award for best regeneration project in Scotland earlier this year.
As part of the first development phase, two Whitbread hotels have opened and The Arches, a row of 19 Victorian arches, have been transformed to create a new leisure and retail district.
Last December the 146-apartment Aparthotels Adagio on Edinburgh's Royal Mile opened, while in July it was announced that some 2,900 civil servants will be located at New Waverley's next phase office development as part of a new UK Government hub.
Clive Wilding, New Waverley's project director said, "We are all thrilled that New Waverley has won this major national accolade, fighting off stiff competition from major projects across the rest of the UK.  We are especially pleased to be recognised by a widely-respected UK organisation that rewards excellence in design and architecture.
"For the last two years, we have worked hard to make New Waverley an integral part of Edinburgh's Old Town, breathing new life back into a formerly neglected part of the city centre. This award shows that our efforts are now paying off and I am delighted that New Waverley's considerable impact is being recognised on a national stage by our peers and public alike."
Architects for the New Waverley development are Edinburgh-based Allan Murray Architects. Allan Murray added, "We are delighted to now see the fulfilment of the first phase of the masterplan for the area, which we initiated over a decade ago. This development has galvanised the revitalisation of a sadly neglected but very central part of the Old Town, within a World Heritage Site setting. The mixed use project interweaves high quality new build with the refurbishment of historic buildings and creates a bold new urban public realm for the benefit of the local community."
Design & Build Contractors McAleer & Rushe completed the majority of the first phase development, including the two Whitbread hotels and the Aparthotels Adagio. Contracts director Shane McCullagh commented, "From the start, this has been an innovative and progressive partnership which has become a blueprint for complex construction projects in highly sensitive urban areas. Our buildings have brought a real sense of place to the heart of Edinburgh's Old Town, including the Royal Mile, and the development as a whole is now seamlessly integrated within a historic city centre environment."